Following devastating flooding in West Virginia, Save the Children has announced that it is partnering with actor Jennifer Garner, a Save the Children Trustee and a native of West Virginia, on a T-shirt campaign with Omaze, a charitable giving platform.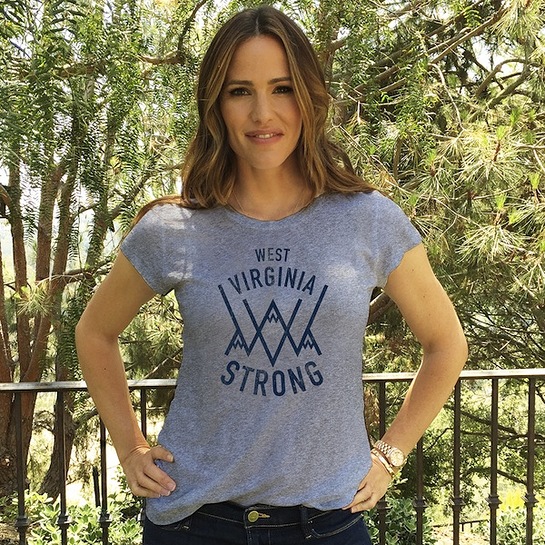 Thirty percent of the retail price from each exclusive "West Virginia Strong" T-shirt will aid flood-affected children and families who Save the Children serves, and those in their community areas. Save the Children has been working in West Virginia for years and with the help of funds raised from this T-shirt campaign, is committed to continuing to make an impact for kids in this critical time.
Children and families in West Virginia have lost homes, vehicles, and in many areas, children's education has been disrupted, as the floods have damaged resources and closed schools. In response to the deadly storms, Garner was inspired to help her home state and those whose lives have been turned upside down. "No matter where you're from, you can stand West Virginia strong with me," said Garner. "West Virginia's children are near and dear to my heart. Let's join forces to support these children and families and show compassion and love in this time of need. Together, we can make a difference."
Created to raise funds and awareness for Save the Children's recovery efforts in West Virginia, shirts will be on sale at www.omaze.com/wvstrong for $25 beginning today through July 26. The T-shirt aptly features mountains, as West Virginia's official state nickname is "The Mountain State."
Jennifer Garner, Save the Children and Omaze invite supporters and influencers to get involved, take a photo in the shirt and spread the campaign on social media using #WVStrong.