To kick-off National Bullying Prevention Month this October, Shriners Hospitals for Children and award-winning actor, former patient and bullying survivor, RJ Mitte, are once again teaming up to stop bullying.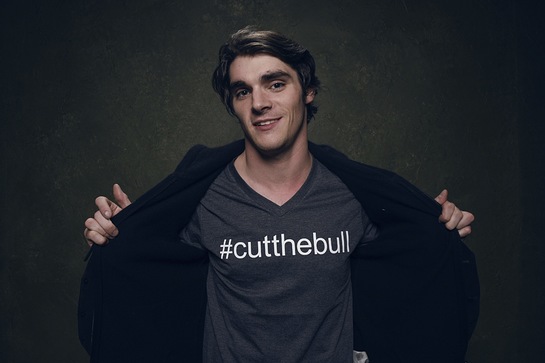 New this year is an expanded resource center at cutthebull.org featuring public service announcements and other resources including an ambassador tool kit to help kids and parents #SeeTheAbility in all people.
One-in-four students in the United States reports being bullied and those numbers can be two to three times higher for kids with disabilities, according to the National Center for Education. Studies also show that most bullying is never reported and can cause depression, anxiety and poor academic performance.
"Growing up, my disability made me a target for bullies," said Mitte, who has cerebral palsy. "I was harassed, knocked down and even had my hand broken. Now I have an opportunity to give a voice to people with disabilities and promote acceptance."
Like Mitte, many Shriners Hospitals patients have scars or physical differences that put them at risk for being bullied. As part of their ongoing care plans, Shriners Hospitals for Children offers various empowerment programs to help patients succeed socially and emotionally.
Shriners Hospitals for Children provides specialty pediatric care for children with orthopaedic conditions, burns, spinal cord injuries, and cleft lip and palate, regardless of the families' ability to pay. Shriners Hospitals also offers psychological support, rehabilitation, life skills training and even community outreach programs that help children with physical differences feel confident.
"Our goal is to help our patients succeed and reach beyond the traditional limits of their conditions," stated Chris Smith, chairman of the Board of Directors at Shriners Hospitals for Children. "We do this in Shriners Hospitals every day, but this campaign gives us a chance to reach outside our hospitals to help all people see beyond physical appearances to the ability that lies underneath."
A public service announcement featuring Mitte and other Shriners Hospitals for Children patients speaking about the #CutTheBull campaign is available at vimeo.com/139286381. For more information about how you can support the campaign, please visit cutthebull.org.