This week, The Grove Christmas with Seth MacFarlane offered up plenty of feel good moments to kick off the holiday season in Los Angeles, with special guest performances by Lea Michele and Rachel Platten.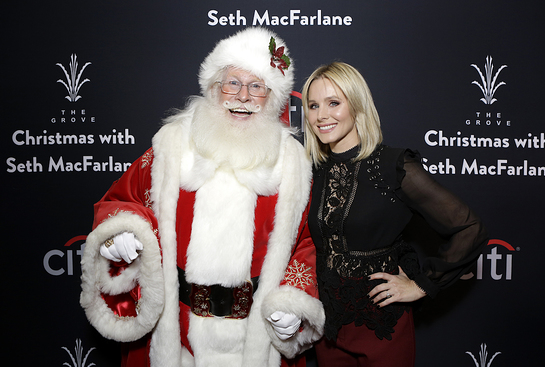 Actress Kristen Bell was also on hand to get people in the giving spirit. She was representing Alliance of Moms – The Grove's designated charity partner for this year's tree lighting.
Alliance of Moms is a new generation of philanthropists whose mission is to break the intergenerational cycle of babies born to teens in foster care. Founded by LA moms in 2014, the Alliance of Moms is a membership based auxiliary group that supports the work of the Alliance for Children's Rights.
For more information visit www.allianceofmoms.org.