Richie Sambora, co-founder of csnaps.org, hosted the official launch this weekend at the Sundance Film Festival in Park City, UT.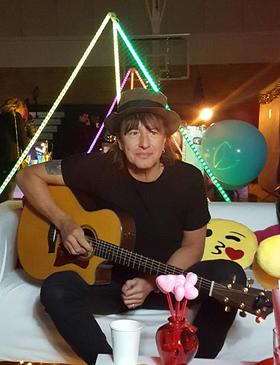 Csnaps creates powerful connections between celebrities, fans and charities by monetizing sharing photos and personal stories to raise an extraordinary amount of funds for important causes.
The Hall of Fame songwriter sat down with fans and supporters for a rare impromptu up front and close intimate conversation.
Sambora stated "storytelling is like opening a window into the minds listeners, it's what keeps us connected. Csnaps is about giving together while sharing our inspirations, gratitude and blessings. It's important for everyone to tell their story." Sambora took questions and offered insight into connecting and the power we all have to lead humanitarian change.
Csnaps tag line "from Selfies to Selfless" echoed in Sambora's answers which were riddled with mentions of gratitude, inspiration and optimizing his platform for those in need. Sambora also spoke about the introduction of the Fan Csnaps. "It is truly Today's Humanitarian Autograph that focuses on giving together. Csnap's are selfless" said Sambora.
Sambora with guitar in hand shared his insight to connecting with so many people as a songwriter and musician for some of the biggest rock anthems to date. In between topics Sambora would surprise the crowd with a song that's message amplified their most recent discussion. The engaged crowd sang along with energy and unity.