Darryl "DMC" McDaniels, Sheila Jaffe and friends, family and supporters of The Felix Organization got together at Stage 48 in New York to "Dance this Way" and raise funds to support summer camps and programs for inner-city children in the foster care system.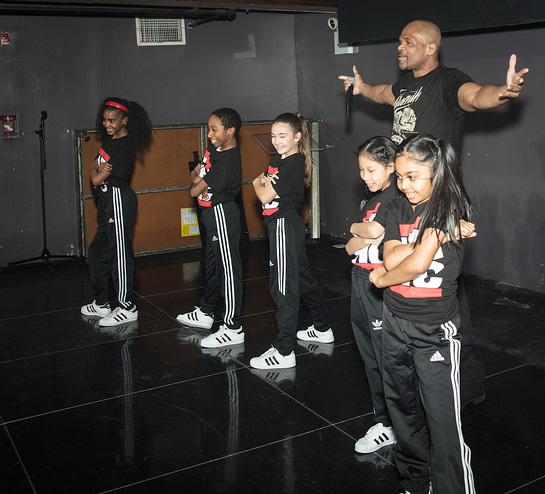 Nearly 400 people put on their dancing shoes and raised more than $300,000. Teams danced through the decades, enjoyed a performance by McDaniels, and a special DJ set from TJ Mizell, son of the late Jam Master Jay.
James Wahlberg, executive director of the Mark Wahlberg Youth Foundation, was honored with the 2017 Dream Maker Award, for his commitment to help under-privileged youth as well as his long-time support of The Felix Organization. Unable to attend, his brother, Mark Wahlberg delivered a heartfelt video message to him and the crowd.
Attendees included:
Carol Alt: Model / Actress
Carol Kane: The Unbreakable Kimmie Schmidt
Darryl "DMC" McDaniels: co-founder of The Felix Organization and hip hop legend and co-founder of Run DMC
DSon McDaniels: Rapper and son of Darryl "DMC" McDaniels
James Wahlberg: Dream Maker Award Winner, executive director of the Mark Wahlberg Youth Foundation
Lorraine Bracco: honorary Chair of The Felix Organization; The Sopranos
Margaux Guerard: The Sopranos, Goodfellas; Daughter of actor Lorraine Bracco
Michael Lang: board member, The Felix Organization and co-creator of the Woodstock Music and Arts Festival
Scott Cohen: Gilmore Girls
Sheila Jaffe: co-founder of The Felix Organization, Emmy award winning casting director (The Sopranos, Entourage, Patriots Day)
TJ Mizell: VH1's Growing Up Hip Hop, son of the late Jam Master Jay
Vincent Pastore: The Sopranos, Animal