On Sunday, April 2 and Monday, April 3, City of Hope hosted its "Golf Classic" honoring Michael Yamaki at the Riviera Country Club.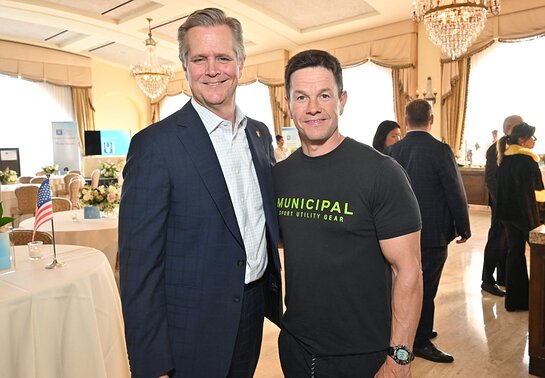 The two-day event celebrated the legendary Yamaki, who is a committed philanthropist and community leader, dedicated to bringing people together in support of significant causes. The event featured a private dinner experience hosted by Celebrity Chef Ming Tsai, golf tournament, awards presentation, as well as meaningful conversations around advancing cancer care at City of Hope so the organization can continue to deliver the cures of tomorrow to the people who need them today. The event featured guests including LPGA players from around the world, along with celebrity attendees.
Among those who attended: Honoree Michael Yamaki; Participating LPGA Professionals Angel Yin, Azahara Muñoz, Emily Kristine Pedersen, Esther Henseleit, Gabriella "Gabby" Then, Hannah Green, Harang Lee, Jaravee Boonchant, Jennifer Song, Jeongeun Lee6, Jillian Hollis, Kelly Tan, Min Lee, and Nanna Koerstz Madsen; Celebrity Chef Dinner Host Ming Tsai; Additional Attendees Don Cheadle, Mark Wahlberg, Michelle Wie West, and more.
The event was sponsored by Apple, CJ Logistics, Global Music Rights, Hahn & Company, Hess Corporation, Hilton Grand Vacations, Indianapolis Colts, JM Eagle, Las Vegas Raiders, Tyler Ellis, Vizio, and Wein Products Inc.