omaze.com is giving you the chance to join Arnold Schwarzenegger for lunch, join him for a helicopter ride, and score some life advice.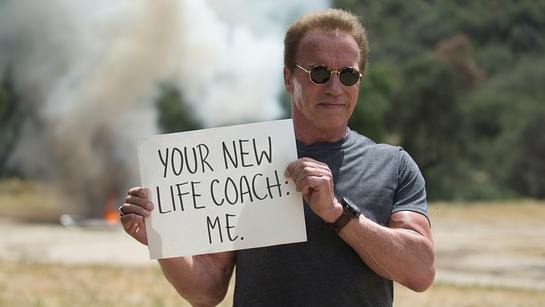 When you think of a life coach, do you picture an Austrian bodybuilder, action-movie legend, politician who's totally ripped? Well, you should. Because omaze.co is giving you and a friend the chance to head to LA for some quality time and mentorship from your new lifestyle guru, Mr. Arnold Schwarzenegger. Join Arnold for lunch and cigars, where you can pick his brain about his ridiculously awesome journey from Mr. Olympia to movie star to Governor of California and beyond. And after you feel sufficiently motivated to be your best self, you'll really start soaring. Because you'll join Arnold for a helicopter ride over Los Angeles! If you don't have him say, "Get to the choppa," then that's a real missed opportunity.
The more you donate, the more chances you will have to win this awesome prize.
Proceeds will go to After-School All-Stars. Founded in 1992, After-School All-Stars is a leading national provider of year-round, school-based, comprehensive after-school programs. During the school year, children participate in free programs that include academic support, enrichment opportunities, and health/fitness activities. The organization's mission is to keep children safe and help them succeed in school and in life. ASAS serves over 70,000 low-income youth of color in the middle school grades representing 19 U.S. regions: Atlanta, Chicago, Cleveland, Columbus, Hawaii, Las Vegas, Los Angeles, New Jersey, New York, North Texas, Orlando, Philadelphia, Puget Sound, San Antonio, San Francisco Bay Area, South Florida, Tampa, Toledo and Washington, D.C.
So what are you waiting for? Click here for more info and to enter.