Ed Sheeran performed a special house concert on September 25 in NYC which raised $350,000 for MusiCares hurricane relief efforts.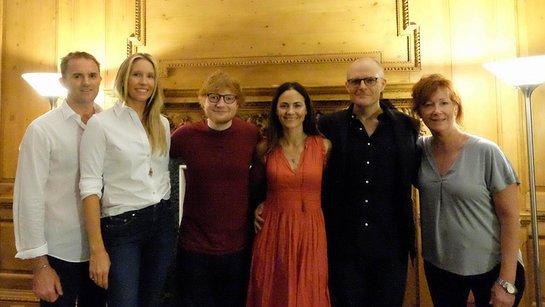 The singer performed for an hour at the event, hosted by MusiCares Board Chairman Michael McDonald, his wife Rebecca Wright, and Chase and Stephanie Coleman.
MusiCares hurricane relief efforts help support members of the music community affected by the recent devastation of Hurricanes Harvey and Irma.
MusiCares says: Hurricane relief assistance includes basic living expenses such as shelter, food, utilities, and transportation; medical expenses, including doctor and hospital bills, and medications; clothing; instrument and recording equipment replacement; relocation costs; home repairs; debris removal; and much more.