Last week, MPTF (Motion Picture & Television Fund) hosted its sixth annual "Reel Stories, Real Lives" event, a unique evening of powerful readings which told the stories of industry members and their families who have benefitted from MPTF's services in recent years.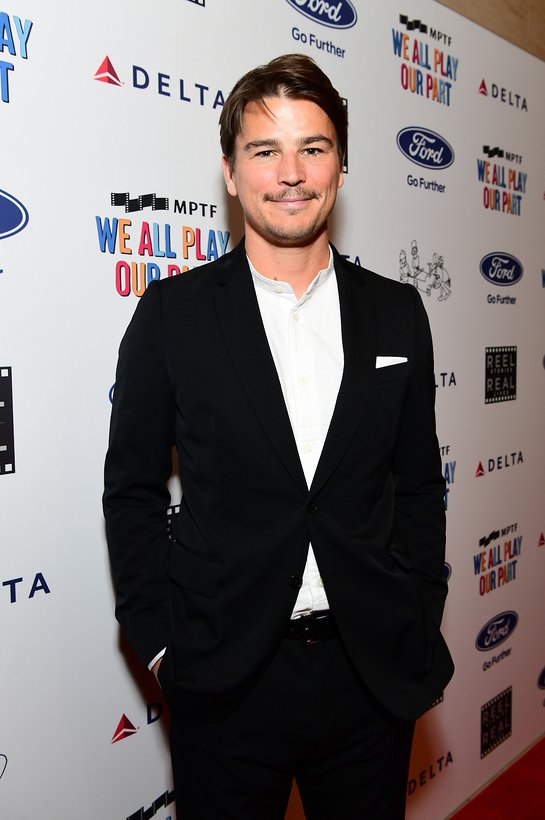 Matthew Broderick, Josh Hartnett, Chrissy Metz, Jessica Rothe, and Will Fetters served as the storytellers. Each story was written by some of Hollywood's leading feature and television writers including Dorothy Blyskal, Will Fetters, Seth Grahame-Smith, Monica Macer, and Billy Ray. The evening was hosted by actor/writer Kumail Nanjiani, and included a special piece featuring Paramount Pictures Chairman and CEO Jim Gianopulos, introduced by Melissa McCarthy in a hilarious video piece.
To close the show, Gianopulos shared the story of why he got involved with MPTF back at the organization's 80th Anniversary event. It was there that he heard Ethel Winant, the first female executive at CBS, talk about how MPTF had been there when she needed them most. Gianopulos shared with the audience, "I have told her story a hundred times in the 16 years since I first heard it and each time it reminds me of the power of storytelling and how one person can make a difference. Ethel did not have to share her story as openly and with such grace and dignity as she did, but by doing so, many of us who had little awareness of MPTF were moved to action." He encouraged the crowd to take action as well, to each "Play Their Part," and text "MPTF" to 51555 to make a donation to MPTF.
Ford Motor Company continued their partnership with MPTF as a Presenting Sponsor of the event, honoring the organization with a $100,000 grant. The gift will enable MPTF to continue to provide quality care, and other services, to entertainment industry members in need. The check was presented by MPTF's NextGen Board Co-Chairs Natalie Bruss and Brian Toombs, and accepted by Jeffrey Katzenberg, Chairman of the MPTF Foundation. FORD's relationship with the entertainment industry dates back to the earliest days of film when Henry Ford partnered with silent film producers to feature the iconic FORD Model T in the Keystone Cop movies. Through multiple events and a grass roots campaign, FORD aims to raise awareness of MPTF while driving funds for the organization through a meaningful collaboration. "Reel Stories, Real Lives" received additional support from City National Bank and Delta Air Lines.
The event also marked the official launch of MPTF's "We All Play Our Part" campaign to increase awareness and ensure everyone in the entertainment community knows they can turn to MPTF in times of need. For over 95 years, MPTF has created a legacy of caring for our industry family, which was passed down from Mary Pickford and Charlie Chaplin, and remains MPTF's guiding principal. From child care, to finding the right health insurance plan, to caring for an aging parent, to retirement living; MPTF helps thousands of industry members at every stage of life who perform every function in the industry. Everyone can play their part by spreading the word about MPTF to anyone in the industry who may be facing a challenge where they could use some extra help.
"FORD wants to invest in programs that make the world a better place," said Alessandro Uzielli, Head of Ford Global Brand Entertainment. "Given our long history of partnering with the entertainment industry, we felt it was important to support MPTF as a way to give back to the community that we have collaborated with for so long. FORD's contribution will help the myriad of services that MPTF provides, allowing them to continue their mission of taking care of their own."
The evening drew approximately 500 industry leaders and celebrity guests and was produced by Guymon Casady, Julie Darmody, William Gerber, Eric Kranzler, Kevin McCormick, Tendo Nagenda, Karen Rosenfelt, Greg Sills, Courtenay Valenti, and Warren Zavala.