On Friday, December 8, legendary rock band Jane's Addiction headlined the Rhonda's Kiss Los Angeles Concert Event, which benefitted the Cedars-Sinai Samuel Oschin Comprehensive Cancer Institute and furthered the mission of Rhonda's Kiss, supporting programs to assist cancer patients in need, and helping those who receive a cancer diagnosis make ends meet during treatment.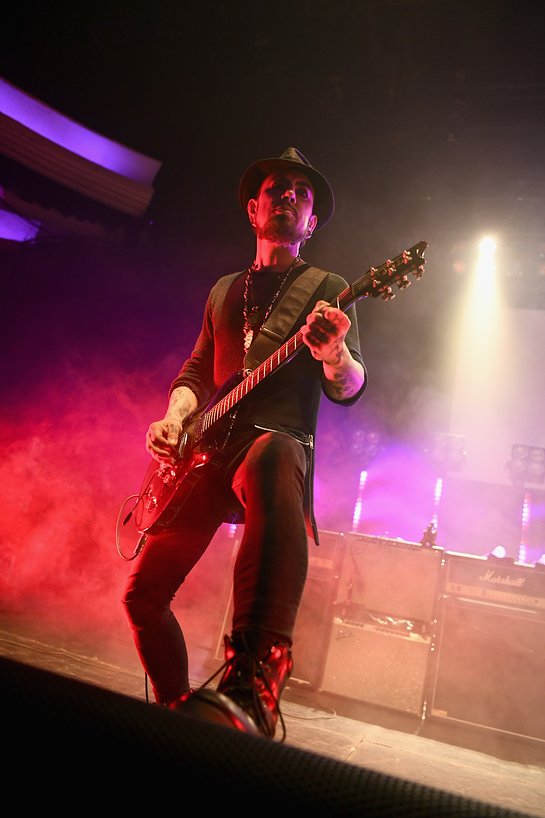 The Hellcat Saints also took the stage to open the evening.
Among those who attended were Rhonda's Kiss Chairman of the Board Marc Stefanski, Rhonda's Kiss CEO Kyle Stefanski, Host Greg Behrendt (Sex and the City, He's Just Not That Into You), Performers Jane's Addiction and Hellcat Saints – Jerry Cantrell (Alice in Chains), Billy Duffy (The Cult), Josh Freese (Devo, Nine Inch Nails), Dave Kushner (Velvet Revolver), Franky Perez (Apocalyptica), Scott Shriner (Weezer), Healing and Hope Award Honoree Dr. Keith Black, Joey Castillo (Queens of the Stone Age), Jaime King (Hart of Dixie), Drea de Matteo (Shades of Blue), Soleil Moon Frye, Joy Bryant (Parenthood), McG (Producer), Stevie Guttman, Pilar Holland (Grey's Anatomy), Emily Ruhl (Newness), Celeste Thorson (How I Met Your Mother), The Classless Act – London Hudson, Hunter Kebat, Nico Tsnis, and many more.
In 2014, Rhonda Stefanski was diagnosed with stage 4 pancreatic cancer. While she lost her battle, one of the greatest gifts she left was to create Rhonda's Kiss, an event to raise money to help those in the inner city who receive a cancer diagnosis, but may be unable to make ends meet for treatment and support.
Through the Rhonda's Kiss Los Angeles event and with proceeds benefitting Cedars-Sinai, Rhonda's Kiss events provide financial support to decrease late-stage cancer diagnosis in urban communities, and primarily for patients in financial need, by using a three-pronged approach: outreach (education, awareness and screening), navigation (medical and home) and patient services (treatment and financial assistance, and emotional support). Funds are distributed by local hospitals in areas where money is raised. For more information or to donate directly, contact: www.rhondaskiss.org.