Here is your chance to drink tea with Benedict Cumberbatch – and attend the Avengers: Infinity War premiere in Los Angeles.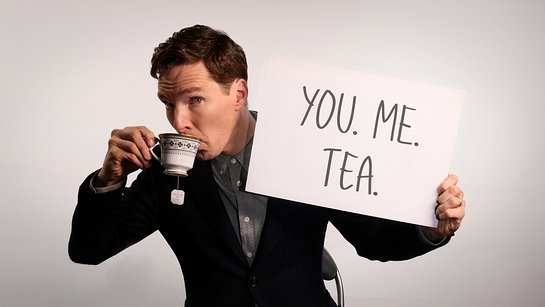 A new opportunity from omaze.com is raising money for GEANCO. What pairs better than Brits and their tea? You and Benedict Cumberbatch. Also with tea. That's right, you and your luckiest friend will fly out to Los Angeles to join everyone's favorite detective/genius/hero for some quality tea time — complete with everything from delightful conversation to silly selfies. Think this sounds like the best day ever? Take a deep breath, because there's more. Before you part ways, you'll also get tickets for the Avengers: Infinity War premiere, where you'll be one of the first to see the most anticipated movie of the year… all alongside the coolest and funniest batch of heroes.
All you have to do is make a donation – the more you donate, the more chances you have to win. Plus, donate over $2,500 and you can get your hands on some signed goodies.
GEANCO's mission is to save and transform lives in Africa by focusing on the health and education of those in Nigeria. Your donations will help provide life-changing scholarships to young female victims of terrorism and gender inequality, orthopedic surgeries to those in desperate need, and maternal and infant health programs.
To make a donation and get in the draw, visit omaze.com.