Here is your chance to enjoy a fancy picnic with Hugh Grant and tour Notting Hill.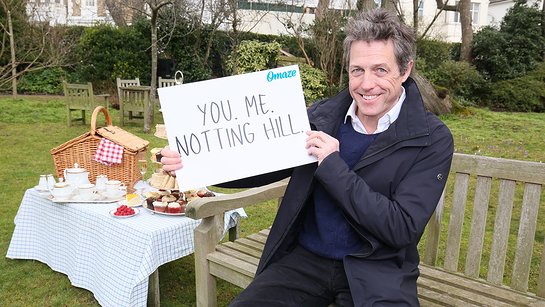 omaze.com is offering you and a friend the chance to jet to London to meet the film's writer Richard Curtis and tour all the famous sites from the movie. You can stroll through Portobello Road Market, pose in front of the blue door and try to buy a non-travel book at the bookshop. After that, you'll head to the park from the movie, where you'll find Hugh Grant has whoopsidaisied over the fence to meet you for a delicious picnic. You'll chat with Hugh, enjoy something to nibble (apricots soaked in honey?), then head back to The Ritz…. which just happens to be the same hotel Julia Roberts' character stayed in. The whole day's going to be surreal, but nice! Flights and hotel included.
To win, all you have to do is head to omaze.com and donate to Red Nose Day USA. The more you donate, the more chances you have to win.