Here is your chance to bid to own a rare, autographed, custom-made jacket worn by Vin Diesel on the red carpet at the Avengers: Infinity War world premiere in Hollywood, CA.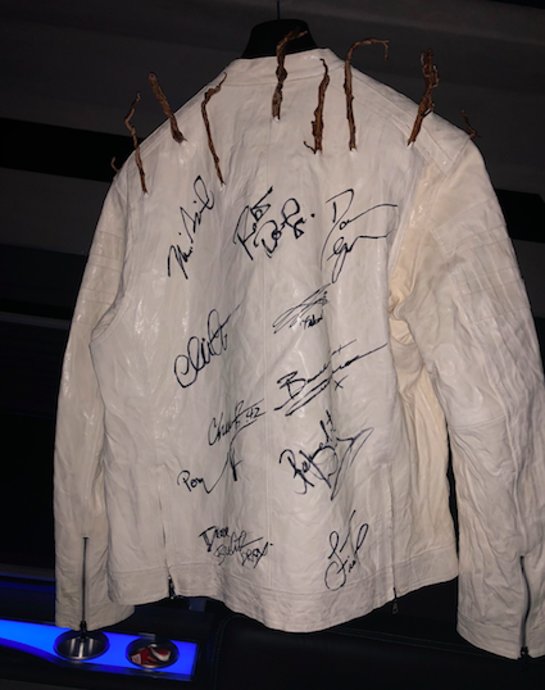 The jacket is signed by Vin Diesel, Robert Downey Jr, Chris Pratt, Laurence Fishbourne, Tom Hiddleston, Dave Bautista, Pom Klementieff, Chadwick Boseman, Anthony Mackie, and Benedict Wong.
Vin Diesel is Groot. The actor channeled his character, sporting this jacket adorned with tiny branches emerging from his chest and shoulders. Diesel was all smiles in the unique look, which he attributed to "the Groot coming out of me."
Avengers: Infinity War is Marvel's biggest film to date. Passing $1 billion globally in record-breaking time, it is now highest-grossing superhero film ever.
Proceeds from the auction will go to the Rohhad Association. ROHHAD Syndrome is an extremely rare life threatening and life limiting disease that presents in children after the age of 1.5 years old. The children it affects are otherwise healthy prior to the onset of symptoms and for sufferers, the diagnosis is considered terminal.