Here is your chance to hang out with Gal Gadot on the top secret set of Wonder Woman 1984.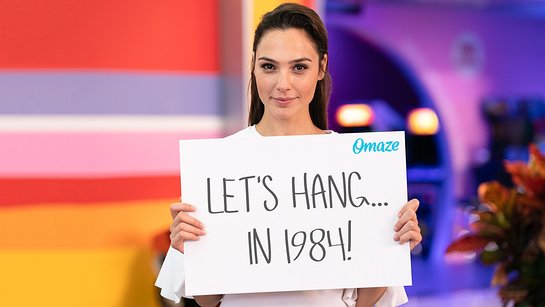 omaze.com is giving you the chance to fly out to the set in London and meet Wonder Woman herself, Gal Gadot, and director Patty Jenkins. You'll ask these goddesses all your burning questions, get glammed up in '80s hair and makeup, then step in front of the camera to film as an extra.
All you have to do to get in the draw is visit omaze.com and donate to the Anti-Recidivism Coalition. The more you donate, the more chances you have to win. Plus, you could also pick up collectibles like WW1984 t-shirts and signed DVDs.
The Anti-Recidivism Coalition (ARC) began as an annual camping trip bringing together a few dozen formerly incarcerated young people with positive mentors to offer encouragement, guidance and resources. Today, ARC has grown into a support and advocacy network of more than 450 members, and hundreds of volunteer mentors and allies, committed to helping one another through reentry and advocating for a fairer criminal justice system. Your generosity will help ARC provide its membership with mentorship, mental health services, supportive housing, access to jobs and education, and opportunities to advocate for criminal justice reform.
To find out more and get in the draw, click here.