On December 3rd, 2018, City Winery and Steve Earle are hosting the 4th annual John Henry's Friends benefit concert to raise funds for children diagnosed with autism.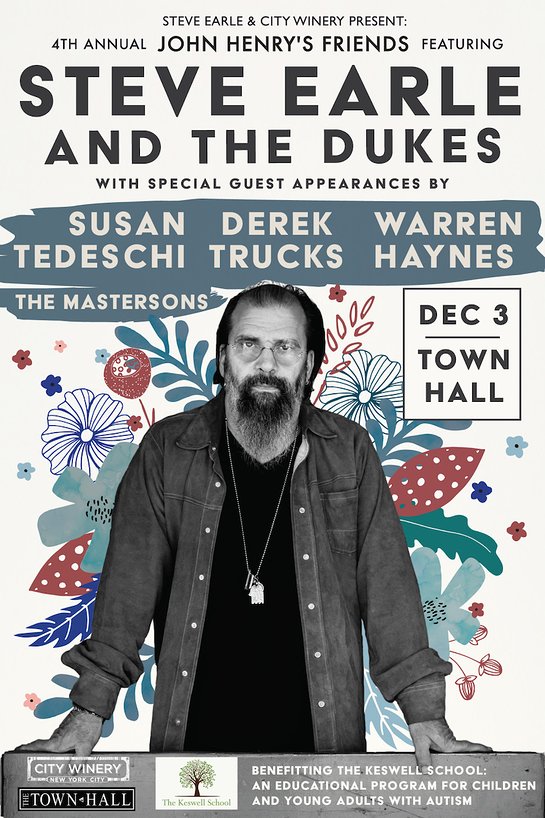 Steve Earle & The Dukes will bring their usual bring-down-the-house energy. Susan Tedeschi & Derek Trucks Duo and Warren Haynes will each join with sets of their own, making an unforgettable night of amazing music.
All net ticket proceeds will be donated to The Keswell School, an educational program for children and young adults with autism. Founded on the belief that children diagnosed with
ASD
can live full and productive lives as integrated members of their communities, The Keswell School provides educational, therapeutic and supportive services for children diagnosed with
ASD
and their families. This is a topic dear to Steve, as his son, John Henry, attends the school.
Find out more about the event here.