The Duke and Duchess of Cambridge visited Coach Core in Essex last week.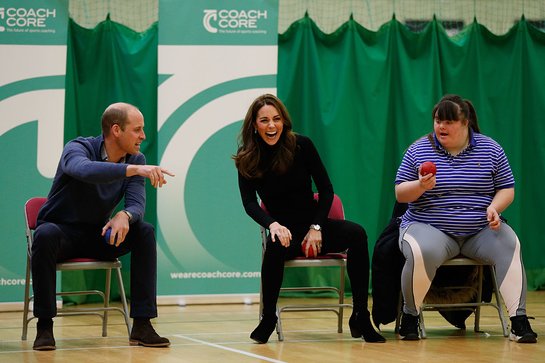 Coach Core is an apprenticeship programme that helps young people who are not in education, employment or training to build a career in sports coaching.
Their Royal Highnesses met apprentices and graduates, and saw how the scheme in Essex is getting the local community involved in sport. Coach Core targets communities, which have the highest levels of youth unemployment and social deprivation.
Now in its third year, Coach continues to build strong partnerships with local organisations. The Duke and Duchess found out more about two of these – Sport for Confidence and The South Essex Gymnastics Club, both of which have employed multiple apprentices through the scheme.
Established by The Royal Foundation in 2012 and driven by a desire to build upon the legacy of the Olympic Games, Coach Core aims to harness the power of sport, and its ability to change lives and empower young people.
Source: Royal.uk