On Saturday, August 17, Jordan Bell partnered with Race to Erase MS for the 1st Annual Jordan Bell Celebrity Basketball Game, which took place at Long Beach State University.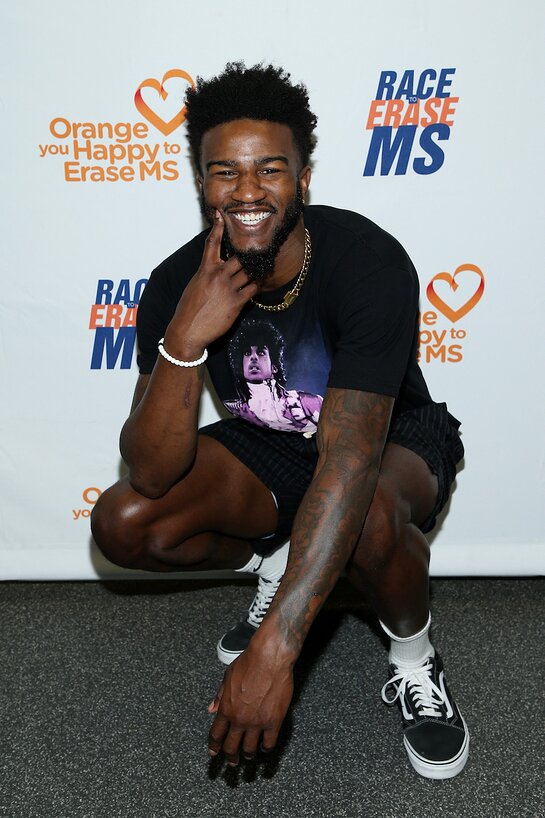 All funds raised from the game were donated directly to Race to Erase MS and its Center without Walls program, a unique collaboration of the world's leading MS scientists on the cutting-edge of innovative research and therapeutic approaches to treat MS. In addition to combating MS through clinical research, the foundation hopes to increase awareness by educating the public about this disease.
Players and participants in attendance included Lonzo Ball, Javale McGee, Karl-Anthony Towns, Austin J. Mills, BDot, Brittney Elena, Cappie Pondexter, Dax, DMo, Don Benjamin, Famous Los, Marcelas Howard, Max is Nice, Ros Gold-Onwude, Francesca Capaldi, and more.
"I'm so excited to partner with Race to Erase MS for my first annual Celebrity Basketball Game," said Jordan Bell. "Being able to combine my love for basketball with supporting a cause that is near and dear to my heart means a lot to me and my family!"
"We are so thrilled that Jordan Bell has chosen Race to Erase MS as the benefactor of his first annual charity game. We are incredibly grateful for his support and are looking forward to working together to help spread awareness about this life altering disease," said Race to Erase MS founder Nancy Davis.