On Tuesday, August 20, JD McCrary, star of The Lion King, visited UCLA Mattel Children's Hospital (UCLAMCH).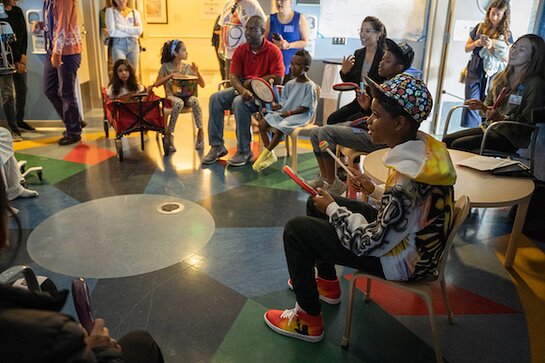 JD and his family joined several patients and their families for UCLAMCH's music therapy program, Songs Under the Stars, following a screening of The Lion King at the hospital.
JD, who lent his voice to the character of young Simba, sang acoustic versions of I Just Can't Wait to be King and Hakuna Matata. Patients and their families participated by singing along with JD and joining in with percussion instruments. JD even serenaded the crowd with one of his own songs, Inviting All of You.