Last week, GLAAD and the NFL hosted 'A Night of Pride,' sponsored by Smirnoff, at the Sheraton Downtown in Phoenix, AZ.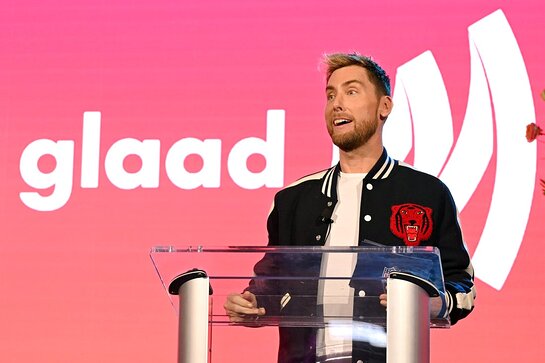 The evening featured a performance by Betty Who as well as panel discussions spotlighting advances in and the future of LGBTQ inclusion in professional sports as well as the NFL's commitment to LGBTQ NFL players and LGBTQ NFL Legends.
Guests included NFL Commissioner Roger Goodell, as well as LGBTQ leaders and allies including R. K. Russell, Lance Bass, Justine Lindsay, Byron Perkins, Meredith Marks, , Calix Quan, Kay Adams, Tempest DuJour, Taylor Hale, Paige Mobley, Luis Heredia, Daniel Hernandez, Liz Jenkins, Tim Ellis, Joey Jay, Ashley & Malori, Mynx DiMilo, LZ Granderson, David Artavia, GLAAD President & CEO Sarah Kate Ellis and more…
The evening featured two special panel discussions, the first titled Coming Out as an LGBTQ Corporate Ally powered by Smirnoff was moderated by MTV Correspondent Ryan Mitchell and featured Ed Pilkington, Chief Marketing and Innovation Officer, Diageo; Tim Ellis, EVP & CMO of the NFL; Liz Jenkins, Chair of the GLAAD Board of Directors & COO of Hello Sunshine and Leslie Vesper, VP of Marketing, Smartfood Brands.
The second panel, LGBTQ NFL Experience powered by Yahoo!, was moderated by Yahoo! journalist David Artavia and featured R.K. Russell, Justine Lindsay and Byron Perkins.
The event kicks off the season for the 34th GLAAD Media Awards, which will take place on March 30 in Los Angeles and May 13 in New York City.