By Tim Saunders on
Action stars Jackie Chan and Jet Li have stepped up to help victims of the typhoon that devastated Taiwan last week.
Jet LI – who founded the One Foundation to help victims of natural disasters – lined up with aid workers from the Red Cross to hand out urgently needed supplies to people who have lost their homes in the floods and mudslides.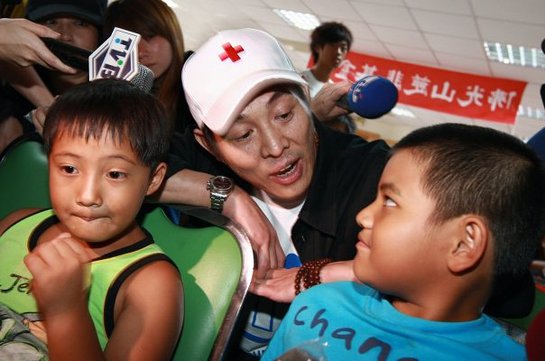 "It will get better," said the star, who took part in a celebrity fundraiser on Friday that raised Taiwan$1.1 billion (US$33 million). "Everybody is working very hard. We should have more understanding and give more encouragement."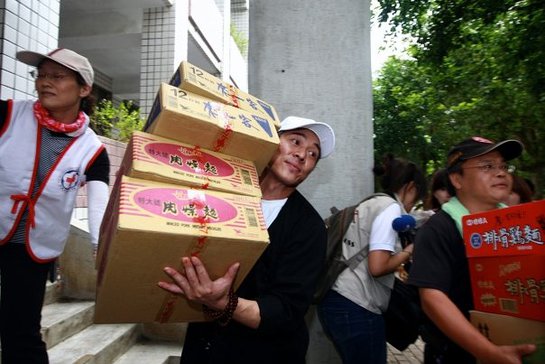 Look To The Stars can also reveal that Jackie Chan has donated over 2 million RMB (US$293,000) to the disaster relief effort after Typhoon Morakot swept across parts of mainland China.
Chan recorded a Chinese language video to encourage people to help by making donations they can afford. He also promised to keep himself informed of the relief effort and to provide continued support to the victims.
The video (Chinese, no subtitles) can be viewed here.
More photos of Jet Li can be viewed on Facebook.