By Richard Barker on
Look To The Stars' UK Correspondent Richard Barker attended a special charity event in London recently, and filed this report.
The weather is improving and the legendary Zandra Rhodes has injected some colour back into my life. I was lucky enough to attend the launch of My Favourite Dress at the Fashion and Textile Museum, London.
This unique event was hosted by Zandra Rhodes OBE and Suzy Menkes CBE Fashion. Various members of the fashion elite turned out to support the new title published by ACC Publishing Group, with 10% of proceeds being donated to Save the Children.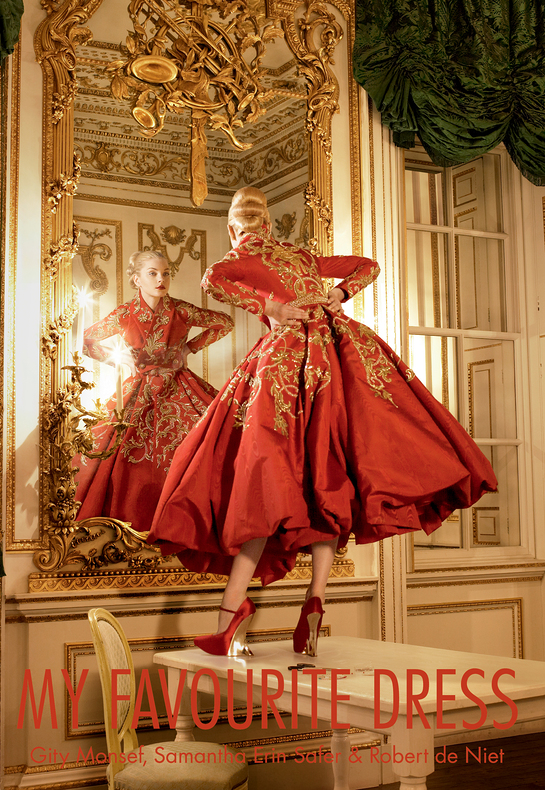 Authors Gity Monsef, Samantha Erin Safer and designer Robert de Niet:
"The seed for this book was planted years ago when we had the opportunity to delve into the archive of the iconic British textile designer Zandra Rhodes. We wondered to ourselves: if Zandra had to choose her favourite dress, out of all the collections and dresses she had designed since launching her label in 1969, which one would it be? This simple question has led to the opening exhibition of the Fashion and Textile Museum in London and now this wonderful and insightful book."
Meet The Team
Gity Monsef is the co-Founder and Director of Glass Loves, and former Creative Director of the Fashion and Textile Museum in London. With over a decade experience in the fashion industry, she is also an accomplished photographer with a degree in Fine Art from Middlesex University in London.
Samantha Safer is now Research Assistant at the V&A Museum, after working as curatorial assistant at the Fashion and Textile Museum and Brooklyn Museum of Art, NYC. She won the Basil Taylor Award in 2006, and co-authored another book Grace Kelly Style: Fashion for Hollywood's Princess.
Robert de Niet spent time as a designer, lecturer and art director for Superblow Magazine and the Fashion and Textile Museum, and is now the senior lecturer at University for the Creative Arts, London.
This new fashion bible is available on Amazon:
Designers featured include: Stella McCartney, Stephen Jones, Thierry Mugler, Tracey Emin and many more.