School spirit will be going green this spring. Teen not-for-profit DoSomething.org and HP today announced a new campaign to challenge teens to find new and innovative ways to conserve energy and reduce waste in their schools.
The "Increase Your Green" campaign encourages teens nationwide to "green" their schools by developing creative plans to engage their classmates and address environmental issues at school. In addition to traditional green projects, such as recycling programs and community gardens, DoSomething.org is encouraging teens to explore ways to use technology to go green.
"DoSomething.org believes that teens can lead right now! We're not selling them a rubber bracelet or special t-shirt. We want kids to take real steps to impact the issues they care about," said Nancy Lublin, CEO of DoSomething.org.
Nick Cannon, host of America's Got Talent and 92.3 NOW FM in New York and chairman of TeenNick, joined forces with DoSomething.org to shoot a public service announcement (PSA) for the campaign.
"The environment is all over the headlines and at the top of everyone's mind. It's important for teens to know that their actions locally make a huge difference on this global issue," said Cannon. His PSA can be viewed at www.IncreaseYourGreen.org.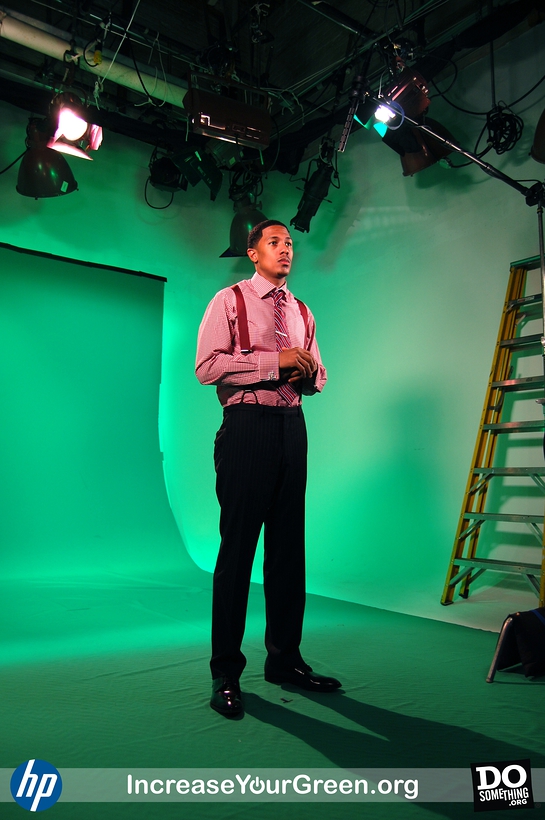 The eight-week campaign, running from Feb. 15 through Earth Day on April 22, is expected to engage over 100,000 teens. A panel of judges, including Cannon himself, will evaluate the entries based on creativity, innovation, reduction in waste, energy saved and number of students involved. The best use of technology will be an important criterion for selecting campaign winners. The winners will receive up to $5,000 in funding and an HP Artist Edition notebook to carry out their plan.
"HP is committed to reducing our impact on the environment and we believe that everyone, no matter how old, can make a difference with the help of available technology," said Tracey Trachta, director, Strategic Marketing Initiatives, Personal Systems Group, HP. "We hope that through this campaign, we can help raise awareness, motivate students to take action and inspire the next generation of environmentally responsible citizens."
Thanks to support from the National Grid Foundation, the campaign's founding sponsor, Increase Your Green will offer additional prize opportunities of up to $1,500 to students in the National Grid Foundation's service territory.
To learn how to get involved or for more information about environmental issues, visit IncreaseYourGreen.org.