The Avatar director and one of its stars have played a part in halting an industrial development project that threatens indigenous people of the Amazon.
Earlier this week, we brought you the story of James Cameron and Sigourney Weaver's trip to Brazil to raise awareness of the indigenous communities' battles to stop the massive Belo Monte Dam on the Xingu River in the Amazon rainforest. We are now happy to report that the Dam Project Auctions have been canceled, and both stars are now in Washington DC for meetings with US Government officials.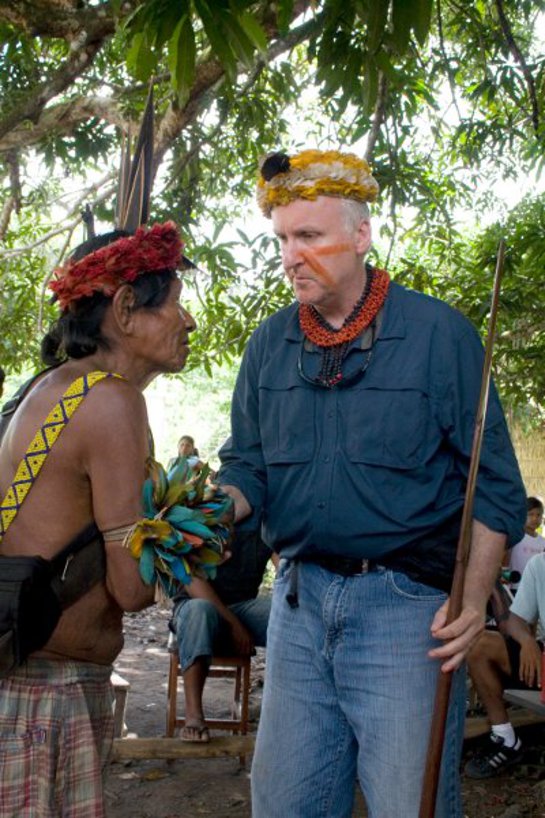 The Federal Court ordered the suspension of the preliminary license for the Belo Monte hydroelectric dam and the cancellation of the auction, scheduled for next Tuesday (20/04).
Judge Antonio Carlos de Almeida Campelo granted a preliminary injunction (urgent) seeing "danger of irreparable harm" considering the imminence of the auction. 

The decision is the result of the assessment of one of two public civil actions filed by federal prosecutors dealing with irregularities of the enterprise. It focuses specifically on the lack of regulation of Article 176 of the Federal Constitution of Brazil, which requires the issuing of an ordinary law for the use of hydraulic potential on Indian lands.


"It remains proven unequivocally that the Belo Monte hydroelectric will exploit the hydro energetic potential in areas occupied by indigenous people who will be directly affected by the construction and development of the project," the judge said in his statement.
If built, the project would divert 80 percent of the flow of the Xingu River along a 100-km length of the river, drying the lifeline of tens of thousands who depend on the river for their survival. Over 20,000 people would be forced from their homes.
You can watch video footage of James Cameron's trip here.
Photo by Atossa Soltani, Amazon Watch
Source: Amazon Watch