By Tim Saunders on
Alicia Silverstone has announced an exciting new initiative through her TheKindLife.com website that gives lucky Facebook fans the chance to win vegan handbags!
"The Kind Life is an interactive extension of my book, "The Kind Diet", which is about living your healthiest and happiest life to the fullest, while taking care of mama Earth at the same time!" said Alicia of her website. "[It] is a fantastic resource for those who want to delve deeper into the world of healthy, green, eco friendly living. The Kind Life is a hub to get valuable information and find resources to help make every aspect of your life as kind as possible."
Now, thanks to one of the site's sponsors – Susan Nichole Handbags – a special vegan handbag will be given away every night this week.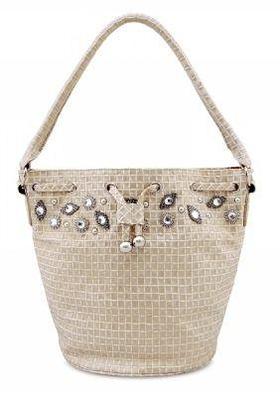 All you have to do is become a fan of Susan Nichole Handbags on Facebook. Every night this week, one lucky fan will be randomly picked to win a stylish bag made from 100% recycled, vegan materials.
To find out more, visit TheKindLife.com.