By Jessica Bari on
Singer/ Songwriter Lady Gaga is donating a necklace seen in her #1 Single "Poker Face" video for an auction to benefit the Lupus Foundation of America.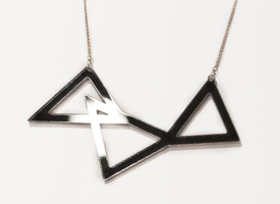 Lupus is a disease where the body's immune system begins to attack normal, healthy tissue in a hyperactive state. The symptoms are as drastic as swelling, damage to many organs, and inflammation. 1.5 to 2 million Americans have some form of lupus. Although cases are in both women and men, women are diagnosed 9 times as often. The age range mainly affected are between the ages of 15 and 45.
For Lady Gaga, Lupus has always been a condition that has been close to her heart. "Lupus is in my family, and it is genetic." quotes the singer. After losing her aunt Joanne to the condition, Lady Gaga herself was tested. The test stated that although she does not have the condition currently, she tested borderline positive for the condition.
The Lupus Foundation of America is a national nonprofit voluntary organization founded in 1977, dedicated to finding the causes and cure for lupus, or providing support and hope to all who are affected or living with the disease. Their goal is to come together to bring national attention to Lupus. The Foundation has over 300 support groups worldwide.
The necklace up for auction was designed by Brian Lichtenberg. The metallic accessory will go on sale on winnit.com on June 24th. The item will go to the most unique lowest bidder. Users will be asked to donate one dollar to participate in the charity auction. Be sure to log on and sign up to take your part at a chance to win a priceless item, and to help a well-worth it charity.