Twilight hunk Kellan Lutz joined girlfriend AnnaLynne McCord in New Orleans last week to help rebuild houses with their favorite charity.
The mission of the St. Bernard Project is to create housing opportunities so that Hurricane Katrina survivors can return to their homes and communities. The St. Bernard Project, a nonprofit, community-based organization carries out its mission through three primary programs: Rebuilding Program, Center for Wellness and Mental Health and Opportunity Housing Program.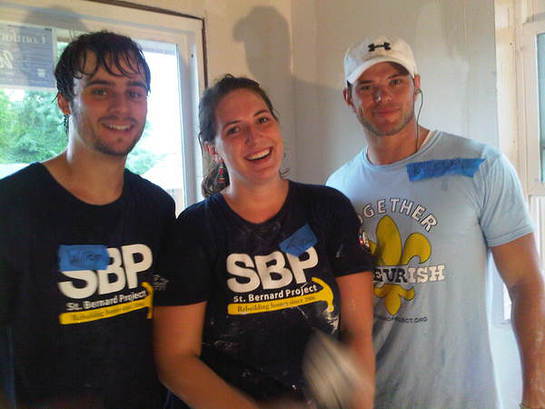 Kellan spent a week working in the rain with the organization – rebuilding homes – to remember the 5th anniversary of the disaster.
The St. Bernard Project was started in March 2006 by Zack Rosenburg and Liz McCartney after the couple volunteered in St. Bernard in February. During their initial month of service, they met residents who were courageous, spirited and determined to rebuild their lives and community. They shared their stories, opened their homes and made Liz and Zack laugh, cry and question their own values. Inspired by the residents' collective spirit, openness and fierce desire to rebuild their lives and community, Zack and Liz decided to create an organization that would provide vital resources and support to families in a seamless and timely manner. The St. Bernard Project's programs and goals are directly driven by the needs expressed by the community members.