By Myrlia Purcell on
Actor and activist Edward Norton has penned a piece on biodiversity, urging the US to sign the convention on biodiversity at the upcoming UN summit.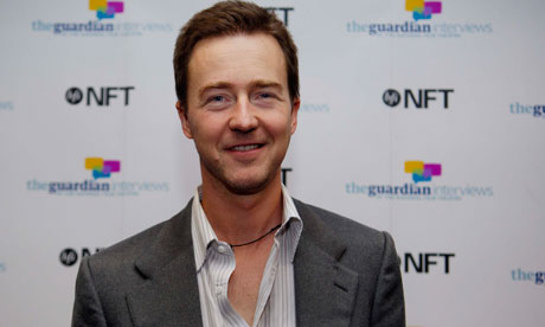 Photograph: Sarah Lee for the Guardian
He begins by saying, "If the world has been reminded of anything through the tragedy of the Gulf of Mexico oil spill, it is that biodiversity and the health of ecosystems is neither an abstract scientific concept nor the pet project of a green elite. Biodiversity and healthy ecosystems are the vital underpinnings of human society."
The Hulk actor goes on to express the bleakness of the situation, and voice his concern that people think of this issue as being part of a future to-do list, rather than items requiring urgent action today.
Norton, a UN goodwill ambassador for biodiversity as appointed by secretary-general of the UN, Ban Ki-moon, bases some of his assessments on the Global Biodiversity Outlook, a major report issued this May under the Convention of Biological Diversity.
Norton points out that, "While the poor are particularly vulnerable, no one on earth is immune from the negative impacts of deforestation, species extinction, the collapse of coral reefs, loss of fresh water lakes, and ocean acidification."
Today, September 22, world leaders are calling for changes to be made. This marks the first time that the UN has gathered its 192-member states together to solely address the issue of biodiversity.
Next month, the Nagoya biodiversity summit will take place in Aichi prefecture, Japan, bringing together 193 parties to create a plan of action for 2011-2020.
The United States is one of only 3 countries which has not ratified full acceptance of the convention.
Norton hopes to see positive steps taken by President Obama, saying, "We urge him to aggressively pursue the process of US ratification. Let's all look forward to the moment that the US rejoins the champions of biodiversity and formally dedicates itself as a nation to preserving and protecting life on earth."
To read the full article, visit the Guardian website.
For more information on what you can do to help, visit the Guardian's Biodiversity 100 webpages.
Source: Guardian.co.uk