By Fatima Fofana on
Kiki Shepard has spent the past 17 years helping to raise awareness for sickle cell disease.
A carrier of the sickle cell trait herself, Shepard hosted the 7th annual celebrity bowling challenge last week to benefit the programs of The K.I.S. Foundation and The Dorothy H. Shepard Scholarship Fund. The event took place at the PINZ Entertainment Center in Studio City, California.
Many of Shepard's long time supporters and friends came out to participate in the bowling challenge – including Dawn Lewis (formerly of A Different World) and Obba Babatundé (Board Members), James Pickens, Jr. (Grey's Anatomy), Jacké Harry (Sister, Sister), Vanessa Bell Calloway (The District), and Rocky Caroll (NCIS: Los Angeles). Some new faces included Wayne Brady, Quinton Aaron (The Blind Side), Sara Ramirez and Jesse Williams (both cast members of Grey's Anatomy).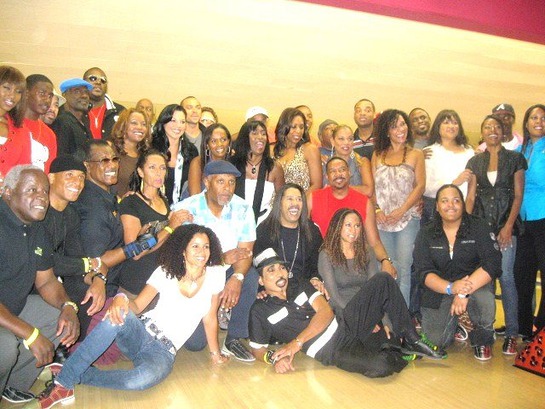 Shepard's passion to raise awareness for sickle cell disease developed when a close friend's brother passed away because of the disease. "This is a disease that doesn't have to continue, but there is so much ignorance about the disease; it's a simple blood disorder." Part of the goal to educate the public about the disease includes raising funds for research and encouraging people to get tested. Shepard commented that, "I ask that everyone get tested so that we can get the knowledge we need about our health."
When asked why she continues to support Shepard's Foundation each year, Dawn Lewis stated, "I recognize that my celebrity status carries a certain amount of weight, so I use my status in a positive way to help raise awareness about this disease and to support the K.I.S. Foundation.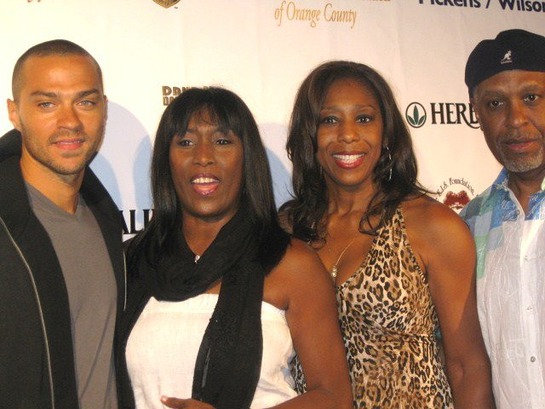 Wayne Brady commented that when Kiki asked him to attend, "I admit, I was ignorant about the disease, but I thought, what if this was my child affected by the disease—I would want people to know about it and support it."
New this year to the bowling challenge were actors Quinton Aaron and Sara Ramirez. Aaron stated that "I love bowling and my friend Kiki asked me to come out and support the Foundation so I'm here to do whatever I can to help raise awareness to this disease." Ramirez echoed similar sentiments: " I came out to support Kiki because I wanted to learn more about the disease. Sickle cell is a terrible disease that affects not just African Americans, but Hispanics, Asians and other minorities."
For more information about the K.I.S. Foundation, visit theKISfoundation.org.