By Tim Saunders on
True Blood stars Anna Paquin and Stephen Moyer attended a special charity fundraiser in Venice, California, on October 10 to benefit a family struck by tragedy.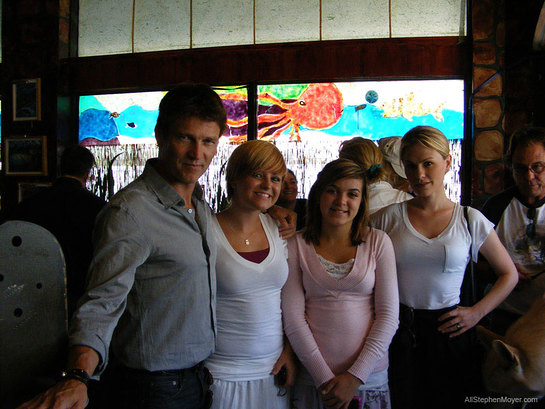 As reported by www.allstephenmoyer.com : "Kirk Darnell was only 47 years old when he suddenly passed away eight months ago leaving his wife Missi and 5 children behind with no life insurance. The family was still reeling from this tragedy when on August 30th Missi and her 9 year old daughter Genevieve were struck and killed by a car while walking to a local convenience store. The remaining 4 children have tragically lost both their parents and one of their siblings in 8 short months.
"In support of the children, family members have opened the Darnell Memorial Fund and are actively raising funds and spreading the word."
Anna and Stephen have signed a number of True Blood items which are currently going under the hammer on eBay to benefit the Darnell family.
To read a special report about the charity event and see photos, visit www.allstephenmoyer.com.
Photo: AllStephenMoyer.com