IKEA, The Life Improvement Store, joined celebrities and New Yorkers For Children (NYFC), a nonprofit that supports youth in foster care, to make over rooms at the ACS Children's Center in the weekend.
The facility is designed for children entering into foster care in New York City. Together, the team will transform these spaces into warm, welcoming environments intended to make the transition into care easier.
NYFC Friends Committee members and celebrities, including Olivia Palermo, Sean Kingston, Trey Songz and Fabulous were on hand to lend their support and assemble IKEA furniture. The design expertise from IKEA will help create a space that will make a difference in the lives of children who spend time at the center for years to come.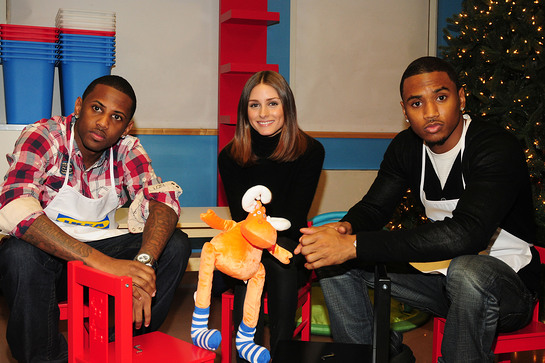 The makeover is a part of the IKEA Life Improvement Project, which helps people to build better lives at home and to improve the lives of others in their communities.