By Myrlia Purcell on
Action star and Red Cross goodwill ambassador Jet Li finished up a three-day charity mission to Vietnam yesterday, continuing his work supporting the International Federation of Red Cross and Red Crescent Societies (IFRC).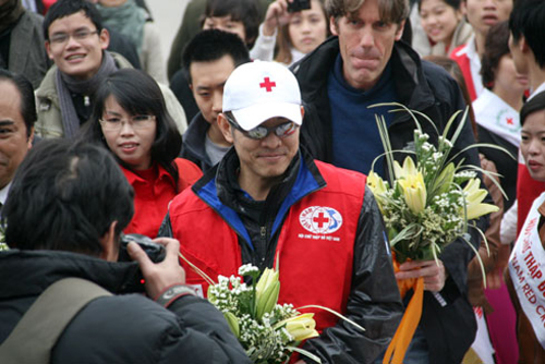 It was his first visit to Vietnam, and he wanted to communicate a strong message to the country's youth – 'come together and volunteer your time and energy to help your brothers and sisters'.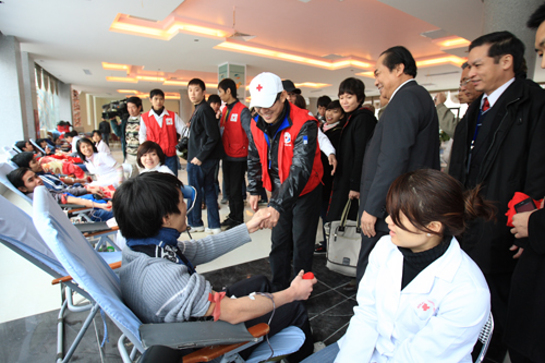 The kung fu master first attended a blood donation on January 22, where over 5,000 people showed up to support the organization's life-saving work. Li presented 40 awards to long time blood donors, then moved on to see a first aid demonstration presented by children from Chu Van An High School.
The students demonstrated emergency first aid skills, specifically how to bandage a head wound caused by a road accident. In a country where at least 500 children die each month on Vietnam roads, mostly due to motorcycle accidents, these skills are critically needed.
Later that day he travelled to the Thanh Hoa province where he visited with families who lost their homes during Typhoon Ketsana. 650 families have been assisted by the IFRC- Vietnam Red Cross recovery program in the area, which has helped to build typhoon-resistant homes through grants and technical construction training.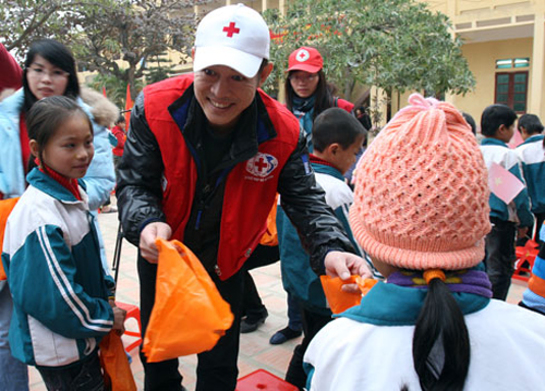 He also visited with children at a primary school in Hau Loc district, learning about the Vietnam Red Cross programs which help people understand the importance of disaster preparation, after which he visited a nearby mangrove plantation where Red Cross volunteers have helped to plant and safeguard 350 hectares of mangrove seedlings. These plants help to protect the coastline from the impact of tropical storms.
"In Vietnam I have seen for myself the real change that volunteers can bring to people's lives", he said. "Whether it is giving blood or protecting the environment, it is vital that young people believe in a cause and work together as one family. You don't need to be a celebrity like me to have a voice or make a difference."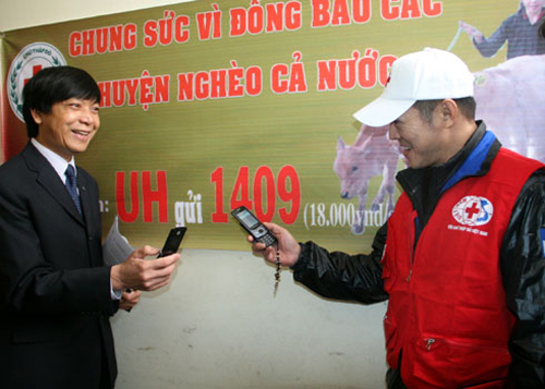 At the end of his visit, Li spoke at a press conference, raising awareness for the Red Cross 'Dial 1409" SMS campaign. By sending a text message, people can donate to help the poorest families across 62 districts through the 'cow bank'. The cow bank provides low income families with a cow, and in return, the families are expected to pass the first born calf on to a needy neighbor.
Li believes deeply in volunteering his time to help others, saying, "I have two hands – one to care for my family and the other to help society. When we grow up, others look after us and as we get older it's important that we look after each other. Everyone should lead a useful life and give something back."
Source: IFRC.org