Evidence, A Dance Company will present the 7th Annual Evidence Gala – A Breath of Spring – on Tuesday, April 12, 2011, at The Grand Ballroom at Manhattan Center hosted by actor, producer, director and star of Law & Order SVU Tamara Tunie and Jazz Vocalist Gregory Generet.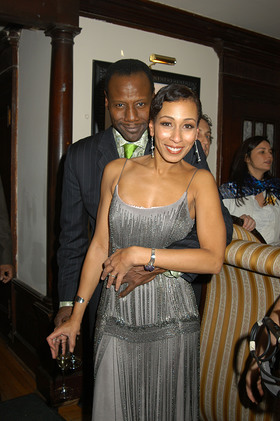 Now beginning its second quarter of a century, Evidence and its gala committee chairs have moved the Evidence annual gala, long regarded as the premiere African-American social event of the season, from early winter to mid-spring. As well, for the first time there will be a theater style performance by the Company of the recently premiered, critically acclaimed "On Earth Together", choreographed by Ronald K. Brown, Artistic Director and inspired by the music of Stevie Wonder.
For over 25 years, Evidence, A Dance Company has remained steadfast in its mission to promote understanding of the African Diaspora through dance and storytelling and to provide sensory connections to history and tradition through music, movement and spoken word leading deeper into issues of spirituality, community responsibility and liberation.
Honorary Chair of A Breath of Spring Gala is Pamela Joyner. Dinner Chair is Reginald Van Lee, Evidence Chairman Emeritus. The gala will begin with cocktails, followed by the performance, dinner, awards presentation, live auction and dancing with the dancers. Janice Combs will receive the 2011 Inspiration Awards and United Airlines will accept the 2011 Corporate Leadership Award.
The Luxury Auction under the direction of Tybie Etoy Dotson, Honorary Auction Chair will feature scores of one-of-a-kind experiences and extraordinary gifts and can be viewed beginning March 30 on www.CharityBuzz.com/evidencedance. Patrick Tully will conduct the live auction at the Gala.
Gala Supporters include Russell Simmons and Reginald Van Lee.
Gala Tables: $50,000, $30,000, $25,000, $15,000, $10,000: Gala Tickets: $2,500, $2,000, $1,500, $1,000. For further information, please contact The JFM Group at 914.235.1490 ext. 16 or evidence@thejfmgroup.com. To learn more about Evidence, A Dance Company and the event, please visit www.evidencedance.com.