The UN Foundation's Girl Up Campaign has responded to a request from its teen advisors and the thousands of teens who are part of its community to raise awareness about Child marriage and what the UN is doing to help combat this urgent problem.
Child Marriage is a gross human rights violation that puts young girls at risk and keeps them mired in poverty. 1 in 7 girls in developing countries is married by the age of 15. And yet few people even realize that this practice still exists.
Today, celebrity supporters including fashion photographer Nigel Barker and actress Victoria Justice are joining thousands of girls across the world to ask the Obama Administration (through a petition) to focus efforts on child marriage, so that girls in places like Ethiopia, Malawi and Guatemala won't be forced into adulthood before they are ready.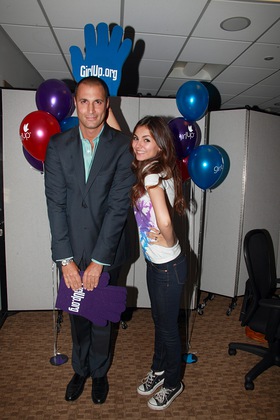 And if you are on Twitter, please join the @girlup online team and tweet about this topic.
Girl Up is a "for girls, by girls" campaign that enables American girls to make a global impact by raising funds and awareness for proven UN programs that help some of the world's hardest-to-reach adolescent girls.
Learn more and join the petition here.