By Tim Saunders on
Will Ferrell has launched a great new charity initiative through Edward Norton's CrowdRise site to raise money for a cause close to his heart.
Donate $25 to Cancer For College by May 1, and you could win an autographed copy of Anchorman on DVD. But that's not all, as Ferrell explains:
"A $21 donation gets you 3 bottles of sunscreen, each with a sexy photo of me on it. Just in time for the holidays. Is there a better way to tell that special someone you'd like to take your relationship to the next level? The answer is NO, there is not.
"Send an email to info@cancerforcollege.org with your mailing address and my friends at CFC will make sure it gets to you. Unfortunately, the Forbidden Fruit sunscreen is gone forever…but you'll get an extra Sexy Hot Tan in its place.
"Let me give you my spiel and then I dare you to not make a donation.
"Since 1993, my good friend Craig Pollard, who is a two-time cancer survivor, and Cancer for College have helped hundreds of cancer survivors realize their dreams of a college education.
"Craig was a fraternity brother of mine. At the age of 15, he learned that he had developed Hodgkins Disease. He is hands down the strongest person I know. He didn't let cancer run his life and continued to live a normal life and even excelled in school. He survived cancer twice before attending college.
"Families dealing with cancer use every last resource to fight the disease in the effort to keep their child alive. Life savings and retirement plans are drained by medications, operations and experimental procedures often not covered by insurance. How do you plan for the future of a child who might not make it through year's end? College dreams are forgotten just trying to keep your child alive.
"This is why Cancer for College was started. To help cancer survivors and their families be able to afford the opportunity to attend college.
"The stories of the cancer survivors are so inspiring. What they are able to accomplish while dealing with so much makes me feel like a slacker. Not really though because I have attended their annual Golf Classic event to help raise money for scholarships. Check out my pro golf swing in images 5 & 8.
"Every dollar really helps. Thanks."
You can take part in the CrowdRise challenge here.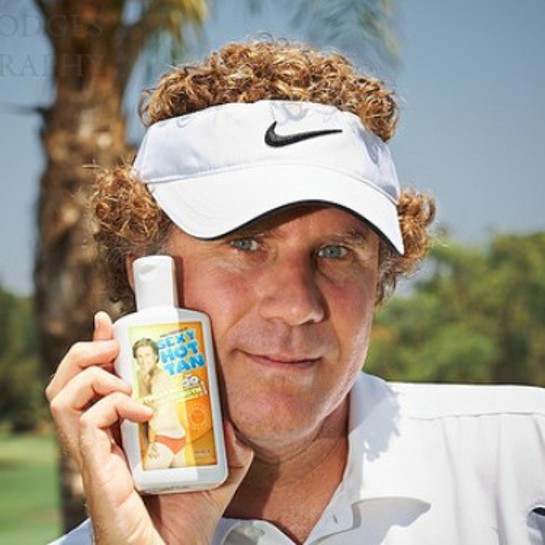 Will is also hosting the "Will Powered Golf Classic" and accompanying fundraising dinner benefiting Cancer for College at Cimarron Hills Country Club in Texas on May 5-6. More information about the event can be found here.