Kylie Minogue and the Make-A-Wish Foundation have made the dreams of a young girl from Scotland come true.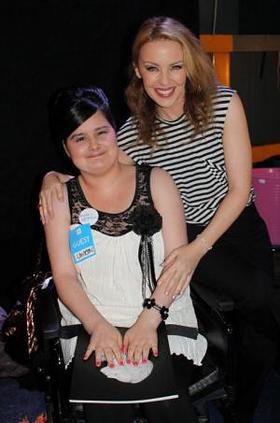 Lauren, 16, has Batten's Disease, a genetic disorder of the nervous system. She is blind and her memory and speech are deteriorating but, despite her condition, Lauren (who owns every Kylie album) has memorised all the lyrics to her favourite songs and doesn't let her illness prevent her from performing her favourites in front of audiences at home.
In the past, before her condition deteriorated, when she was not recording CDs at the Royal Blind School in Edinburgh or performing in a school show, Lauren could be found on her karaoke machine doing what she loves best – singing Kylie Minogue songs.
Her special day began as she was whisked off by Make-A-Wish in a limousine to Girlz Night, a popular beauty salon in Glasgow, where she was pampered before finally meeting her pop idol at the Scottish Exhibition and Conference Centre in Glasgow and enjoying the live concert afterwards. She was thrilled to actually meet the Australian superstar in person, and it made the concert even better!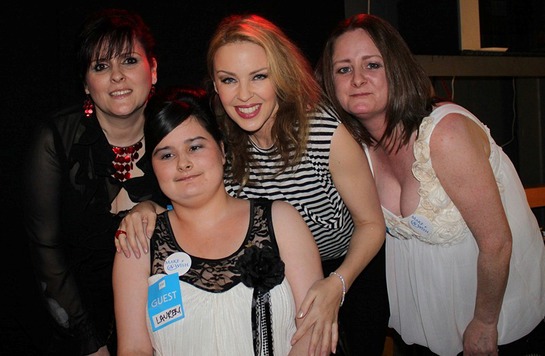 Lauren's Mum Helen said: "It was a brilliant day. To see Lauren's face lit up from morning to night was just fantastic after everything that she has been through."
You can make a donation to help make other wishes come true by clicking here.
Source: MakeAWish.org.uk