On Tuesday, May 17, 2011 some of the biggest names in publishing, finance, technology, media and the entertainment industry sang and danced the night away at Larry Benet and SANG's "I'm With The Band" live celebrity karaoke event at Hollywood hotspot Avalon.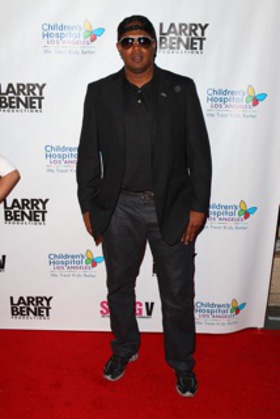 Master P – photo by Joe Scarnici of Wire Image
The SANG community was extremely generous and opened up their hearts and wallets in a huge way to support Children's Hospital Los Angeles by raising almost $60,000 via the live auction and live celebrity karaoke portion of the evening. The money raised at the event will fund The Mark Taper – Johnny Mercer Artists Program and the "Literally Healing" program at Children's Hospital Los Angeles. These programs will provide art and music therapy and bibliotherapy services to Children's Hospital Los Angeles patients for an entire year.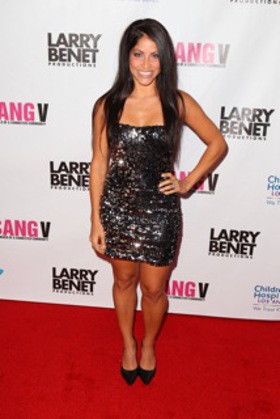 Valery Ortiz – photo by Joe Scarnici of Wire Image
Robert Weiner, the Associate Vice President of Major and Planned Gifts at Children's Hospital Los Angeles welcomed the crowd and introduced 11-year-old heart patient Eileen Garrido, who spoke from her heart about the lifesaving treatment she received at CHLA. There wasn't a dry eye in the room when Eileen performed a moving rendition of Nat King Cole's "Unforgettable" with fellow CHLA patient Michael Zobel. "American Idol" finalist Elliott Yamin and Dave Austin, writer of the "Songwriting Handbook for Dummies", praised the vocal abilities of Eileen and Michael and encouraged them to follow their dreams of a career in music.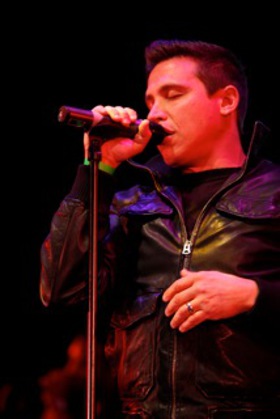 Erik Palladino sings Roadhouse Blues – photo by Joe Scarnici of Wire Image
Comedian Dale Irvin was the MC of the live auction joined by Larry Benet, Steve Sims, Amy Malin and Jon Biel, which included priceless and once in a lifetime experiences such as a gourmet 7-course dinner for 8 guests prepared by celebrity chef Craig Petrella of Two Peas (who has cooked for Steven Speilberg, Eva Mendes and Vanessa Williams), a hand analysis consultation from Lisa Greenfield of Truth In Hand (who has read over 10,000 hands including the hands of Dustin Hoffman, Quentin Tarantino and Barry Levinson), tickets to "Late Night with Jimmy Fallon", a mastermind lunch with Kevin Harrington aka the "Infomercial King" and star of ABC's hit show "Shark and a private dinner party at the gorgeous estate of John Assaraf, one of the experts featured in the hit book and film "The Secret."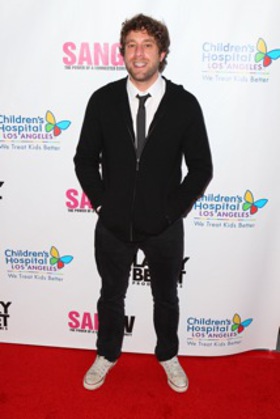 Elliott Yamin – photo by Joe Scarnici of Wire Image
Rapper, music producer, actor and entertainment mogul Percy Miller – aka Master P – took to the stage during the live auction to share the very personal story of how Children's Hospital in New Orleans saved his life as a child after he was electrocuted. Percy urged partygoers to give from their hearts to help children in need at the benefit. He then introduced his 14-year old daughter Cymphonique, (younger sister of "Dancing with the Stars" contestant and recording artist Romeo). Cymphonique sang an a capella version of "And I'm Telling You I'm Not Going" from the hit movie and Broadway show "Dreamgirls" which garnered a standing ovation. Cymphonique then surprised the audience by donating an amazing live auction experience package complete with the opportunity for a CHLA patient and the winning bidder's child to visit the set of her new Nickelodeon TV show and get a behind the scenes tour.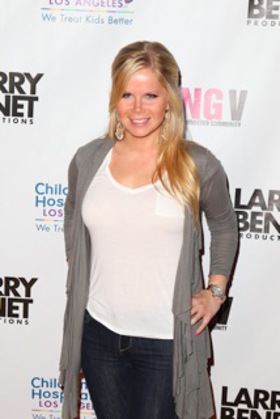 Crystal Hunt – photo by Joe Scarnici of Wire Image
Other live auction highlights included a very special package to the 2011 Comic-Con convention in San Diego which will make a dream come true for a lucky CHLA patient who is a huge comic book fan to attend the festivities, along with two coveted experiences provided by BlueFish, tickets to the 2011 Primetime EMMYs and throwing out the first pitch at a Dodger's game.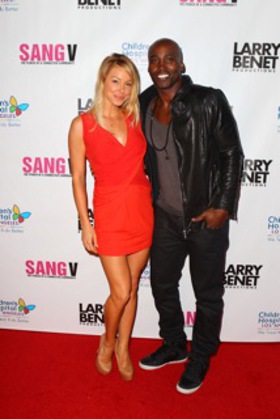 Amy Lynn Grover & Keith Mitchell
Erik Palladino, star of the hit TV show "ER" kicked off the "I'm With The Band" live celebrity karaoke portion of the program with a rockin' rendition of "Roadhouse Blues" by The Doors, backed by the incomparable Traffic Jamm (Oprah's favorite party band). "American Idol" finalist and platinum recording artist Elliott Yamin joined Traffic Jamm to sing Stevie Wonder's "Higher Ground" and had the whole crowd dancing. Elliott was such a huge hit that generous SANG partygoers donated to CHLA for the privilege to share the stage with him and duet on Bon Jovi's "Livin On A Prayer." Other live celebrity karaoke highlights include Cherish Lee (opening act for Trace Adkins this Summer) and her version of Journey's "Don't Stop Believin" and "We Are The World" creator Ken Kragen getting 30 partygoers to donate to CHLA and join him onstage to sing his iconic charitable song, originally performed by Michael Jackson, Bruce Springsteen, Cyndi Lauper, Lionel Richie and some of the biggest names in the music industry.
DJ Mark Kingsley kept the dance floor packed as guests enjoyed gourmet pizzas, spinach and artichoke dip, Thai chicken satay, and delicious desserts including chocolate covered strawberries, homemade chocolate chip cookies and New York cheesecake bites. Partygoers also enjoyed Chadwick Bay coconut water, Aqua Hydrate bottled water and pop chips passed on a light up tray. Other celebrity guests included Nestor Serrano ("Secretariat"), Crystal Hunt ("One Life To Live"), Gloria Garayua ("Grey's Anatomy" & "Cougar Town"), Krisily Kennedy (ABC's "The Bachelor"), Valery Ortiz ("South of Nowhere"), former NFL star Keith Mitchell, Eric Etabari ("The Lincoln Lawyer"), CariDee English (winner of "America's Next Top Model"), Leigh Steinberg (one of the world's leading sports agents and the real "Jerry Maguire"), Marta Higareda ("Street Kings"), Barbara Lazaroff (co-founder of Wolfgang Puck) and MORE, who all took home gift bags with goodies from LA Reiki, popchips, PRVCY, Khanna, BSN, Raisels and Children's Hospital Los Angeles.
"I'm excited that through the power of a connected SANG community, our friends were so incredibly generous in their support of the amazing work of Children's Hospital Los Angeles. Everyone who attended last night is a real hero and can feel good about doing their part to improve the quality of life for children in need in Los Angeles," says Larry Benet, founder and CEO of SANG.
Larry Benet has formed his career around the principle of helping others. He believes the more you give, the more you get. He teaches others how to be a VC (value creator). He is known as the Connector, is considered America's Connection Expert, and according to Google is the most connected person on the planet. Google pioneered pay-per-click advertising, and Larry pioneered the pay-per-compliment business model. One of his goals is to raise $1 billion for worthy causes through his connections, his outside-the-box ideas, and his own money. Another goal is to eradicate homelessness and poverty in this country and around the world.