Grammy-winning breakthrough artist Colbie Caillat recently performed an exclusive USO concert as part of the closing ceremonies of the 2011 Warrior Games presented by Deloitte.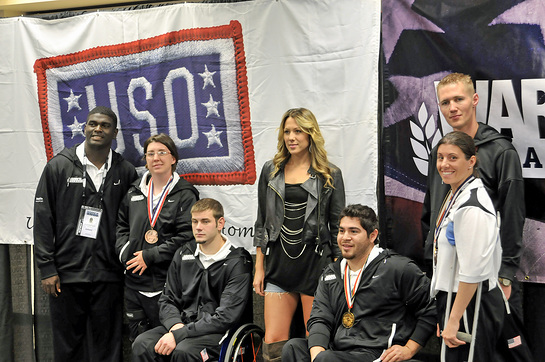 The second annual Games were held in Colorado Springs, Colo. at the U.S. Olympic Training Center, and were hosted by the U.S. Olympic Committee and The U.S. Department of Department of Defense.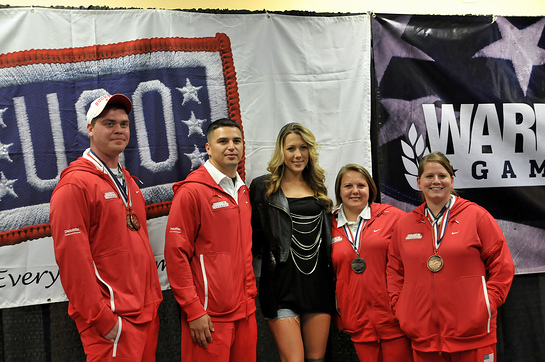 This was Caillat's first USO tour experience. More than 1,700 warriors, military families and spectators were on-hand for the closing ceremonies and USO concert, held at the U.S. Air Force Academy.
Caillat broke away from her recent tour to perform for the USO and will immediately follow up her concert with a performance at Vinoy Park in Saint Petersburg FL., on May 22, 2011. Her third album "All of You" is due to be released July 12, 2011.
The Warrior Games consisted of a five-day athletic competition featuring 200 wounded, injured and ill service men and women from all branches of the military, including Special Operations Command, competing in seven sports. The sports featured during the games were archery, cycling, wheelchair basketball, shooting, swimming, track & field and sitting volleyball.
"What an amazing honor to be asked to perform for war heroes at the USO concert for the Warrior Games," said Colbie. "These men and women have experienced things I can't even begin to imagine. I am honored to be a part of such a wonderful event and glad for the opportunity to show my support. It was one of the most inspiring days of my career."