Vanessa Redgrave paid tribute to her late daughter Natasha Richardson as she unveiled a rose named in her honor at Britain's Chelsea Flower Show on Monday 23 May 2011.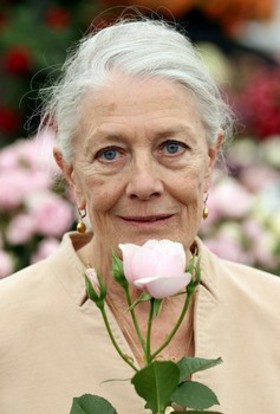 The veteran star visited the horticultural event in London to introduce the Natasha Richardson rose, named after her actress daughter, who died two years ago after a skiing accident.
The light pink UK-grown rose, which will be sold exclusively at the 29 Dobbies Garden Centres throughout the UK and online at www.dobbies.com, aims to raise £10,000 for the Make-A-Wish Foundation UK. Each rose retails at just £14.99, £5 of which will be donated to Make-A-Wish.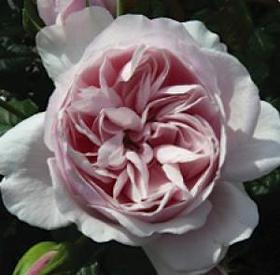 Vanessa Redgrave said: "Natasha's family, her husband and her boys, are so happy that the Natasha Richardson rose will be on view to rose lovers at the Chelsea Flower Show. I share their happiness as Tasha's mother. Tasha was born in the merry month of May, and every rose you buy will help bring joy to a child through Make-A-Wish. Joely, my darling second daughter, I thank you and the Harkness rose-breeders for making this happen with all my heart."
Grown in the UK in Hertfordshire by Harkness Roses, one of the UK's leading rose growers, the Natasha Richardson is a rose gardener's dream come true, combining the most sought-after qualities in a single rose.
Neil Fishlock, head of horticulture at Dobbies, explained: "The flower is a true beauty. It is generous in size, pure in colour, and elegant in form. The perfume is also a marvel with its citrus base – and very few roses are able to achieve this distinction. The Natasha Richardson is also a very easy rose to grow and to look after as its resistance to disease is excellent, giving the flower a real robustness."
Joely Richardson, Natasha's sister, added: "Natasha was a keen gardener and would be honoured to have a rose created in her memory. Pink was her favourite colour and so we chose this particular rose which is incredibly feminine and joyous; it captures her extreme vitality.
"Dobbies has pushed the boundaries for horticultural innovation by creating this unique rose, creating an incomparable flower to honour Natasha.
"Natasha was all about giving, and so it makes her rose especially appropriate that funds will go towards Make-A-Wish and helping others. One of her personal mantras was 'cast your bread upon the water, it shall be returned tenfold'."
Source: MakeAWish.org.uk