By Tim Saunders on
The Dalai Lama has announced a $100,000 donation to a charity while touring Australia.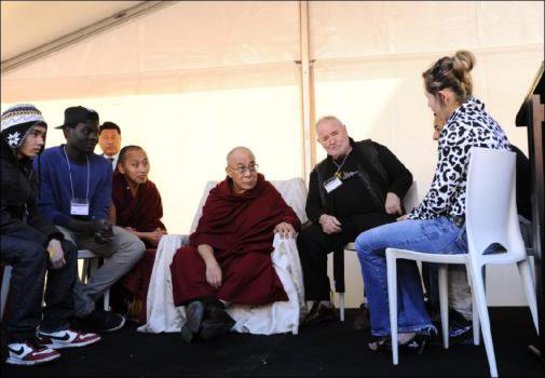 The Dalai Lama and Les Twentyman. Photo via Facebook
His Holiness has announced the donation while in Melbourne, with the money to go to the 20th Man Fund, a charity that advocates on behalf of those young people whose full potential have been restricted by poverty, family breakdown and discrimination.
Charity founder Les Twentyman was completely blown away by the donation, which was announced at a public talk the Dalai Lama was giving in the city.
"He just said, 'I'd like to contribute to your charity. I want to make a donation of $100,000.' I almost fell off the stage. People had to grab the chair and push it back. It was all in Tibetan so I didn't understand it at first'."
Find out more about the charity here.