Dexter star Michael C. Hall talks about his fight against Hodgkin's Lymphoma in a new video encouraging people to take part in a special event for the Leukemia & Lymphoma Society.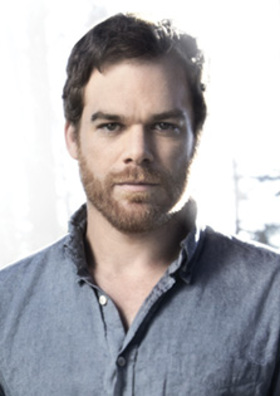 "I was diagnosed with Hodgkin's lymphoma when I was 38," says the actor. "It's something that, if you imagine it, it's a daunting proposition. But, when it becomes a reality… you just make room for it. I don't think I had an appreciation for just how treatable and curable certain cancers are.
"The Leukemia & Lymphoma Society pours a tremendous amount of money directly into cutting-edge cancer research – research that I've certainly benefited from. It's an organization that you can be confident is at the forefront of moving things forward."
Each year, in communities all across the United States and Canada, teams of families, friends, co-workers and local and national corporations come together to raise funds for The Leukemia & Lymphoma Society's (LLS's) Light The Night Walk events and bring help and hope to people battling blood cancers.
Light The Night Walk events are evenings filled with inspiration. During this leisurely walk, walkers carry illuminated balloons – white for survivors, red for supporters and gold in memory of loved ones lost to cancer – thousands of walkers – men, women and children – form a community of caring, bringing light to the dark world of cancer.
"A walk like this, I think it's a beautiful thing," says Michael. "The shared experience is valuable beyond words.
"Walk as if your life depends on it – because somebody's life does."
Watch the video here, and find out more about Light The Night Walk at www.LightTheNightWalk.org.