Want to meet Justin Bieber at the launch of his new fragrance in NYC and benefit a great cause at the same time?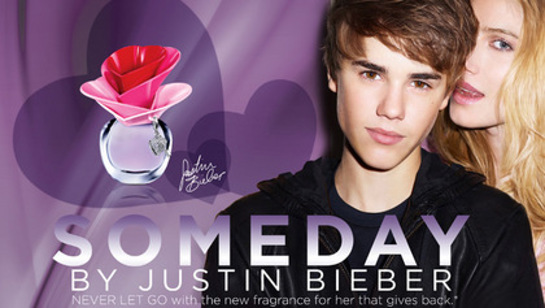 Here is your chance to meet the one and only Justin Bieber at the launch of his new fragrance in NYC on June 23, 2011. The proceeds will benefit Communities in Schools and the Give Back Brands Foundation.
Justin Bieber is a global superstar, with a #1 album in 17 countries. He is the undisputed king of social media, with truly electrifying stats: over 1 billion views on YouTube… over 29 million Facebook fans… and more than 10 million followers on Twitter. And just this year alone, he has been named one of Barbara Walters' 10 Most Fascinating People, and Time Magazine's list of the 100 Most Influential People in the world.
And now he has turned his attention to fragrance— Justin's inspired approach to his first scent showcases his desire to connect with his fans, and to incorporate his life experiences into his work. He is the first male artist to develop a fragrance for his female fans first, deepening the relationship he has with them.
"Someday is the idea that we can change the world, make our dreams come true, and even be with the one person that means everything." said Justin Bieber. "Giving back has always been incredibly important to me, but let's be honest… I wanted to create a fragrance for my female fans that I can"t get enough of… that I want to get next to and I can't stay away from. I know they'll love the scent, but also the opportunity to support some amazing charities. It's a gift that gives back."
Committed to the spirit of giving back, Justin has teamed up with Give Back Brands to create a fragrance for her, with the profits going to charity. Give Back Brands has a simple vision of partnering with entertainment artists and other top talent to create and market world-class products, then donating the company's proceeds to designated charities, including the favorite causes of the company's celebrity partners.
A portion of the proceeds from the new fragrance will go to Pencils of Promise and the Make-A-Wish Foundation.
The auction ends June 21 – to make a bid, click here.