By Tim Saunders on
Annie Lennox has received the OBE she was awarded in the New Years Honors list for her work fighting AIDS and poverty in Africa.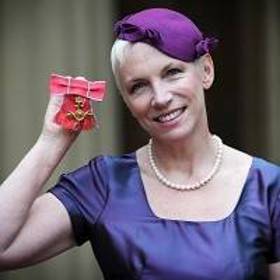 Annie was presented the award by Her Majesty Queen Elizabeth II during the investiture ceremony, which took place at Buckingham Palace.
"It's quite magical," she said. "It's really meaningful to me that it's for charity work.
"Campaigning has been taking up a great deal of my commitment for quite a few years, and what it means is that there's a significance to what I'm doing – I'm not just working in a void. To get this acknowledgment means people are listening."