By Tim Saunders on
The director and stars of the new reboot of the Spider-Man films have signed a rare comic for a charity auction.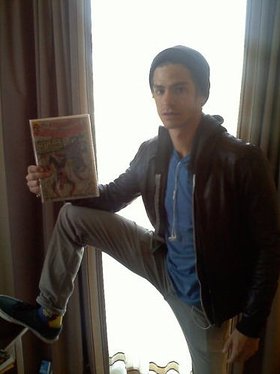 Andrew Garfield with the comic
The copy of Spider-Man #6 – published in 1963 – has been signed by The Amazing Spider-Man stars Andrew Garfield and Emma Stone, as well as director Marc Webb. Proceeds from the auction will go to Stand Up To Cancer.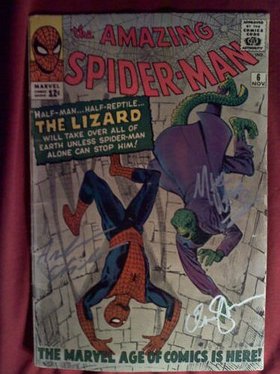 The film – slated to be released in 2012 – also stars Rhys Ifans, Martin Sheen and Sally Field.
To access the auction, which ends on July 9, click here.