Today is your last chance to bid on a selection of rare Lord of the Rings and other film collectibles to benefit the Make-A-Wish Foundation.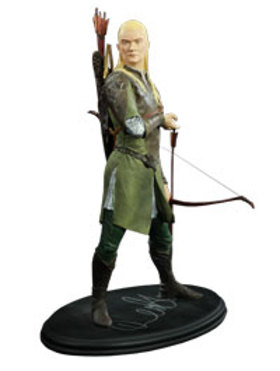 Legolas signed by Orlando Bloom
California-based company Sideshow Collectibles has announced a plan to increase its yearly donation to the Make-A-Wish Foundation with the help of fans and collectors. In the past, the company donated the $5,000 sum needed to fulfill one child's wish, but Sideshow's goal for 2011 is to raise over $25,000, enough to support at least five wishes, by sponsoring a 'Collect For Life' Auction with 100% of proceeds going to Make-A-Wish Foundation of Orange County and the Inland Empire.
Going under the hammer are a series of rare artist proof miniatures, as well as a polystone statue of LOTR's Legolas signed by Orlando Bloom. Also in the auction is a James Bond miniature signed by actor Richard Kiel, an Alien Vs Predator tile signed by Lance Henriksen and a life-size Hellboy prop signed by Ron Perlman.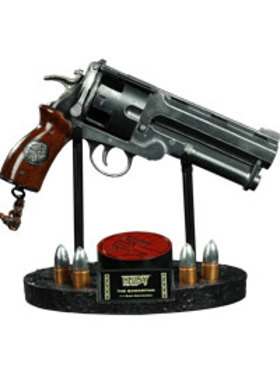 Hellboy prop signed by Ron Perlman
As a firm supporter of the Make-A-Wish Foundation's mission, Sideshow Collectibles President Greg Anzalone states, "We believe in the work that Make-A-Wish is doing, and we're proud to support them. The wishes that they grant are much more than just a fun couple of days to these kids and their families. Wishes allow these kids to set aside their struggle and live their dreams for a day – many times when days are limited."
The auction can be accessed here, but be quick, it ends today.