British actress Brenda Blethyn has donated the Swarovski crystal handbag she held on the red carpet for the Golden Globes – where she was nominated for the film Saving Grace – to a great new celebrity charity auction.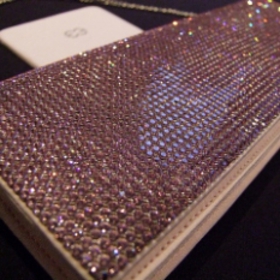 The handbag comes with a small mirror and a picture of Brenda Blethyn holding the handbag on the red carpet. There is a small hand-written label signed by Brenda Blethyn with a short explanation about the bag.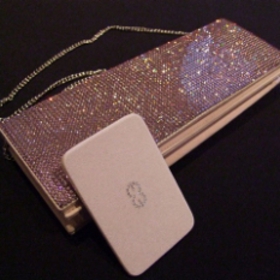 Proceeds from the auction will go to the Prince's Trust.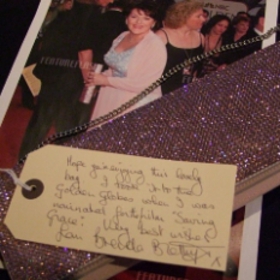 The bag is being auctioned via Sellebrity.org.uk, a new way to help charities help others through online auctions of celebrity donated items. Everyone's a winner with Sellebrity. Celebrities have another way to use their public profile to help good causes, and fans, and collectors are able to buy things that have a very special provenance.
The auction runs until August 14, and can be accessed here.