The Royal British Legion is urging supporters around the UK to raise their voices in support of our brave Armed Forces by participating in a groundbreaking fundraising single.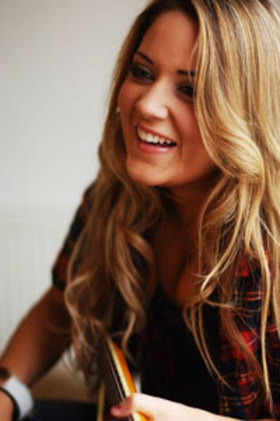 Every voice will join a choir of thousands singing with rising star and Hollyoaks actress, Abi Phillips', on her upcoming single "Coming Home".
From today until the 30th of September, the UK public can show off their singing talent and support the Legion by dialling 0906 55 44 333 to have their voice join Abi's and the cast of thousands on the single. Each call will cost just three pounds, with two pounds going directly to The Royal British Legion.
Hollyoaks actress, Abi Phillips discusses why she became involved in this project: "I'm proud to have been asked to support such a fantastic cause. Poppy day means so much to the people of Britain; I hope the public will join me and together we can show our appreciation to our service men and women and their families."
"Coming Home", which aims to break the record for the largest choir, will be available digitally from November 6th and on CD from Tesco stores the following day.
This innovative fundraising activity is in recognition of The Royal British Legion's 90th Anniversary and will raise vital funds during the annual Poppy Appeal. With public support, the Legion can continue its crucial work helping our Armed Forces family, in particular, the Afghanistan generation.
Funds raised from the single will go towards projects such as The Royal British Legion Battle Back Centre, a national centre of excellence for adventurous training and adaptive sports to aid the recovery of injured Service personnel.
The Legion's £30 million Battle Back Centre, due to open in Autumn this year, will enable wounded, injured and long term sick Service personnel to regain their fitness and return to duty, or reskill and make a successful transition to civilian life.
The Legion's Director of Fundraising Russell Thompson OBE said: "We hope this unique project will appeal to millions of potential participants across the UK. Not only will people get the opportunity to be part of this groundbreaking single, but two pounds from every contribution will go directly towards helping serving and ex-Service people and their families."
To find out more, and for terms and conditions please visit www.britishlegion.org.uk/sing.