Henry Winkler has received an honorary OBE (Order of the British Empire) for his work with dyslexia in the UK.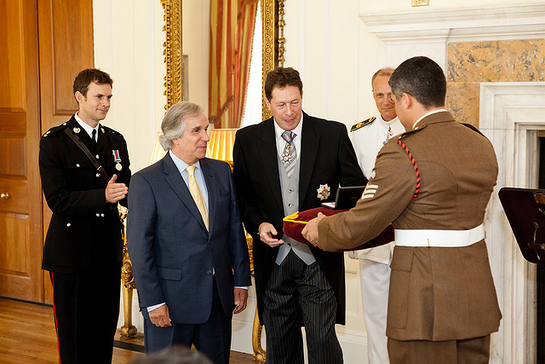 Winkler, who was diagnosed with dyslexia as an adult, has spent much of the last two years touring the UK, educating school children, educators, and policy makers alike about dyslexia and other learning difficulties. He has also authored 17 books for children about Hank Zipzer, a young man with dyslexia. Zipzer's adventures are based on Mr Winkler's own childhood struggles with school and the resulting bullying.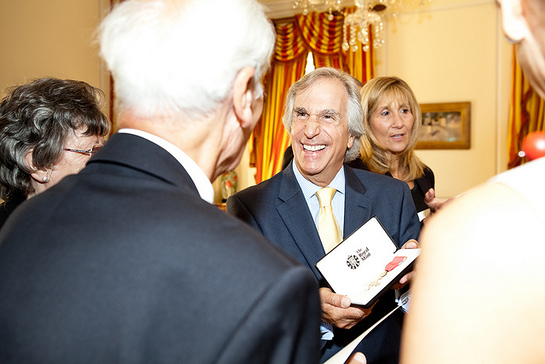 "Receiving this honour is a very humbling experience," said Mr Winkler. "My goal when I started working with children was never to bring accolades on myself, but instead to change how people think about those around them for whom learning is a struggle. I am flattered to have had my work recognised in this manner, and hope to continue showing kids that their learning difficulty isn't a disability."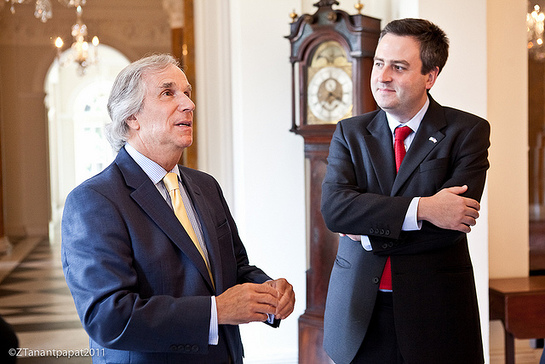 Winkler received an OBE medal during an investiture ceremony at the British Embassy in Washington. British Ambassador Nigel Sheinwald presented the OBE.
"I am pleased to award this honour on behalf of Her Majesty The Queen," said Ambassador Sheinwald. "Improving the lives of children is one of the highest acts of good one can pursue, and Mr Winkler has certainly done that. Through him, thousands of young people have seen a role model and an inspiration for overcoming their learning challenges. Henry Winkler is living proof that difficulties can be overcome and that for those suffering disability and self-doubt, happy days can nevertheless lie ahead."
The UK honours system recognises exceptional achievement and service to the nation, and includes non-British nationals who receive "Honorary" awards for their important contribution to British interests. All British honours are awarded on merit, and honorary awards are conferred by HM The Queen on the advice of the Foreign and Commonwealth Secretary. The Most Excellent Order of the British Empire was founded in 1917.
Photos: Zanyasan Tanantpapat