Gilmour Girls' Alexis Bledel showed up in Times Square today as hundreds of people joined together to form a human mosaic portraying a Nigerian health care worker with a child.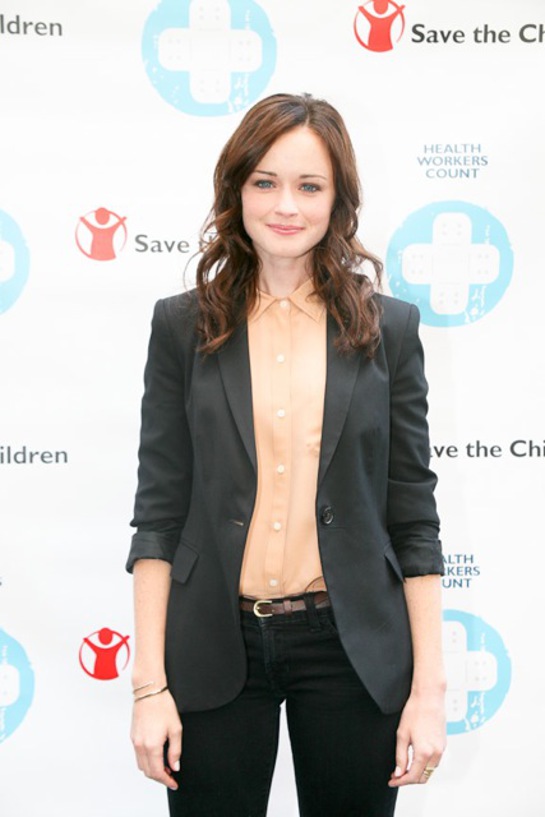 The event was in support of Save the Children and Health Workers Count. Alexis was helping to deliver the message to world leaders who are in New York this week attending the UN Summit.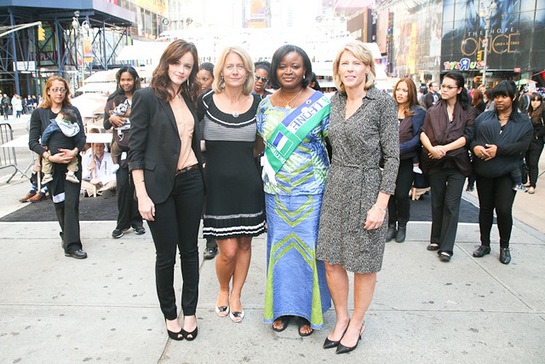 Health workers are everyday heroes – they save lives. 350 million children never see a health worker in their lives so millions of children die every year from easily treatable conditions such as such as pneumonia and diarrhoea. Save the Children and other organizations are working together to change this.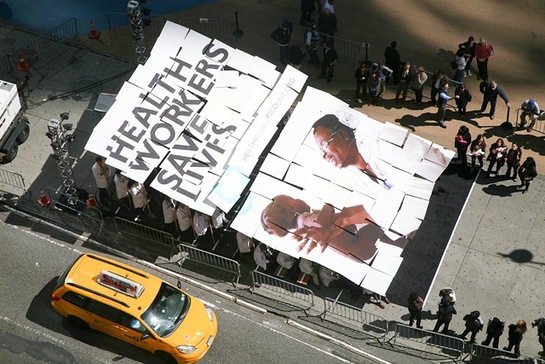 Across the globe, celebrities like Alexis Bledel, Ashley Jensen and Christy Turlington have joined to put pressure on leaders to take action at the UN to make sure no child dies because they can't see a doctor.
"It is unimaginable to go through birth and life without ever receiving the advice of a health worker," said Christy Turlington. "We know that training just one health worker could help deliver life-saving treatments and save many lives. No mother should die giving life, and no child is born to die. It's time for world leaders to close the health worker gap."
World leaders need to use the UN General Assembly in New York this week to make new, substantial and specific commitments to expand the number of health workers and better support those workers already in place.
Read more here.
Photos: Alexander Porter