On October 21st, 2011, Lancôme invites customers to experience the "Beauty of Giving" by celebrating Genes Day, a one-day national event Lancôme began in 2010 to support St. Jude Children's Research Hospital, one of the world's premier centers for the research and treatment of pediatric cancer and other catastrophic childhood diseases.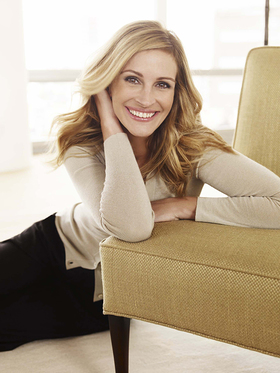 On this day, Lancôme will donate $7 from the sale of every bottle of Génifique Youth Activating Concentrate to St. Jude. (This is in addition to special promotions and events nationwide surrounding Genes Day throughout the month of October.)
"The partnership between Lancôme and St. Jude Children's Research Hospital is a true celebration of the beauty of giving," says Lancôme ambassadress Julia Roberts. "I'm honored to be part of the Lancôme family as it supports St. Jude's mission of helping children with cancer and other life-threatening diseases."
Lancôme, the world's largest luxury beauty brand, pledges to double last year's donation and raise $300,000 to support the lifesaving research and treatment done at St. Jude.
"We're proud to join forces with St. Jude for a second year in a row," says Serge Jureidini, president of Lancôme USA. "St. Jude is an organization that shares Lancôme's commitment to groundbreaking research and we're committed to supporting the cause for years to come." Jureidini adds that in this second year, it's even more clear that Lancôme and St. Jude share many of the same core values, namely their focus on research-led initiatives. "Our partnership," says Jureidini, "only grows stronger."
"Lancôme is a partner that, like us, understands the importance and value of research," says Richard C. Shadyac Jr., CEO of ALSAC, the fundraising organization of St. Jude. "Our founder Danny Thomas believed that no child should die in the dawn of life, and the funds raised by Genes Day and other Lancôme programs throughout October helps enable us to continue the groundbreaking research that leads to cures for children in communities everywhere."