Rockstar, philanthropist, fashion designer Avril Lavigne hit the lanes this week at Lucky Strike in NYC to celebrate the Picksie 2.0 App Launch in support of her charity The Avril Lavigne Foundation with boyfriend Brody Jenner.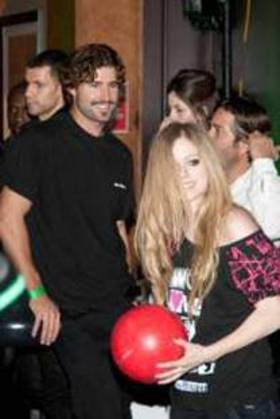 Avril Lavigne and Brody Jenner Celebrate Picksie 2.0 Launch at Lucky Strike Bowling Lanes in NYC. Photo: Rob Loud
Surrounded by lucky contest winning fans, Lavigne checked out the app, and killed it on the lanes while getting the occasional snuggle from Brody and enjoying the chicken skewers.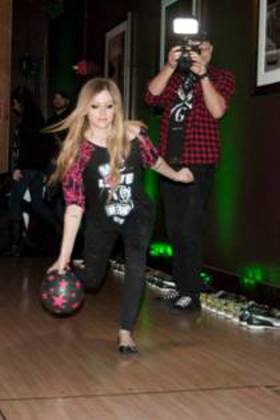 Photo: Rob Loud
The Avril Lavigne Foundation R.O.C.K.S. Respect, Opportunity, Choices, Knowledge, and Strength in support of children and youth living with serious illnesses and disabilities. Award-winning singer/songwriter and philanthropist Avril Lavigne created The Avril Lavigne Foundation in early 2010.
Picksie is a location-based discovery service optimized for iOS devices that answer the question "What can I do, right here, right now?" Picksie applies a user's profile, past ratings, searches and reviews, as well as current day, time and weather, to recommend events, activities and places of interest – such as restaurants, theatres, museums, cafes, bars and cinemas. By creating a Picksie profile, users save time deciding what to do and receive instant recommendations that match their unique likes and location. Please visit www.Picksie.com or iTunes to download.